Views from OKC: Thunder Beat Denver, Host Detroit Tonight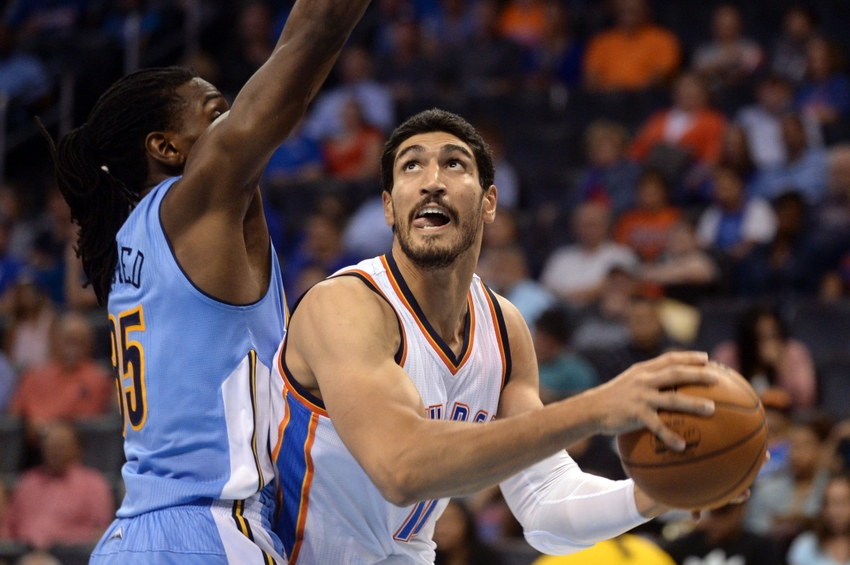 Welcome to Views from OKC, Thunderous Intentions daily roundup of the best Thunder stories across the web.
New to Views from OKC? Glad to have you here, and I hope you'll make this a daily destination. Well, let's get started!
"Naturally, it included excruciating moments where you definitely could see the Thunder giving it away. Namely Steven Adams fouling rookie Jamal Murray on a 3 with 8.3 seconds remaining, and the Thunder up three. Westbrook attacked the basket, shocking the world by resisting the 30-foot flailer, but was blocked by Kenneth Faired. Overtime was attrition, with OKC finding enough on both ends."
Want your voice heard? Join the Thunderous Intentions team!
IDK if I should be happy with that win or upset. The Thunder played awful defense in the first 42 minutes of the game, but they turned up the intensity at the end of the game. This team started the season 6-1 because of their defense and have fallen down the standings because of their defense. Tonight will be a good indicator if they finally made that realization. Speaking of tonight…
"In the Nov. 14 matchup, Detroit was also without the services of center Andre Drummond. When the Thunder and Pistons meet in Oklahoma City, Drummond will be in the lineup with his 14.9 points, 14 rebounds, 1.2 blocks and 1.5 steals."
It's weird to think that a random game in November could be a make-or-break game for the Thunder, but it's kinda true. The last 11 minutes of last night's game was the brand of basketball we expected; hopefully playing less than 24 hour later keeps the taste of success in their mouth. If not, this young team will be left feeling disappointed once again.
More from Thunderous Intentions
Russell Westbrook triple-double update
Russ' 36-12-18 last night was his sixth triple-double of the season. The rest of the NBA has combined for 7.
Westbrook's averaging 32 points, 10.9 assists and 9.8 rebounds per game. He's only four rebounds shy of averaging a triple-double through 17 games. This is legit people.
In the first matchup against Detroit, Russ had 33-15-8. The assist numbers were low because his teammates couldn't hit shots; Ish Smith doesn't have a chance of stopping Westbrook.
This article originally appeared on