Views from OKC: The Thunder Win, but Russ' Streak Ends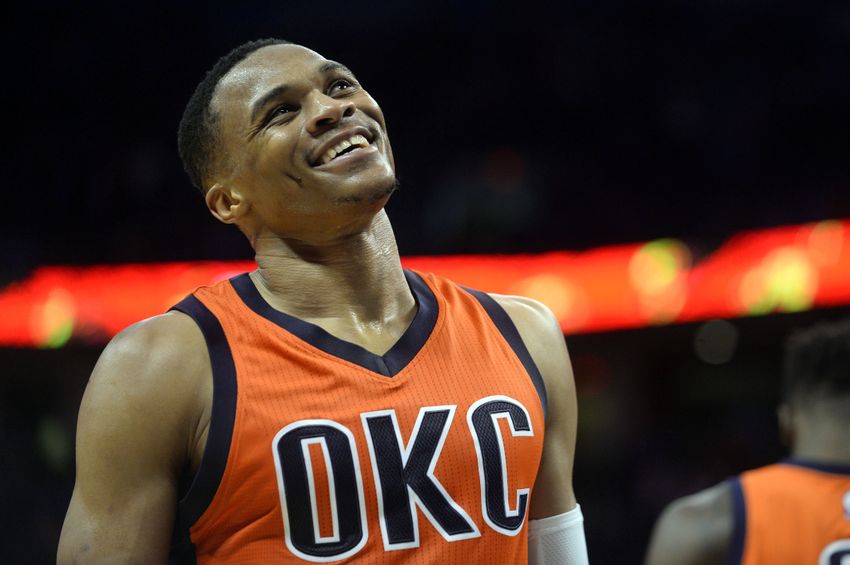 Welcome to Views from OKC, Thunderous Intentions' daily roundup of the best OKC Thunder news across the web.
New to Views from OKC? Glad to have you here, and I hope you'll make this a daily destination. Well, let's get started!
"And seize the advantage Oklahoma City did. With 30.6 remaining, Russell Westbrook hoisted the Thunder ahead 96-94. From that point a tenacious Thunder defense closed the show. As the final horn sounded, Oklahoma City improved its record to 15-9 with a thrilling 99-96 win."
This was another one of those games that the Thunder shouldn't have won. But when you have Russell Westbrook, you'll get a few wins that you probably shouldn't. Russ was MASTERFUL last night; it was probably his best performance in the last eight games. He was efficient from the field (14-26) and closed the game like a superstar. No triple double? No worries for Russ.
"Oladipo remained down by the Thunder bench for a number of minutes before sitting up and eventually walking back to the locker room under his own power. He underwent concussion protocol and was cleared in that regard. He also had an X-ray, and the results came back negative."
Want your voice heard? Join the Thunderous Intentions team!
As of now, all things point to Oladipo being fine. That's great news. The fall was incredibly scary, and my first thought was that Dipo injured his head/back. The fact that he ended up not playing because of his wrist is the best sign possible. With a negative x-ray, it is possible that he can play Tuesday against the Trail Blazers. Most importantly though is that Vic is okay.
More from Thunderous Intentions
"There is, however, good news for Russ and his Oklahoma City Thunder. His streak-snapping six assists came attached to an efficient and blistering 37 points in 36 minutes, 12 rebounds and two steals, as he dominated in the second half and came up with the deciding plays late to cap a rally from 13 points down and lead the Thunder to a 99-96 win over the Boston Celtics at Chesapeake Energy Arena on Sunday night."
We mentioned it earlier, but Russ' streak is over. And that's the least of Russ' concerns. This whole idea that Westbrook stat-pads has to stop after this game, because Russ did exactly what he needed to get the Dub. Boston did a great job shutting down OKC's ball movement, so Russ was forced to score. And score he did.
This article originally appeared on