Views from OKC: The Thunder are on Pace for 52 Wins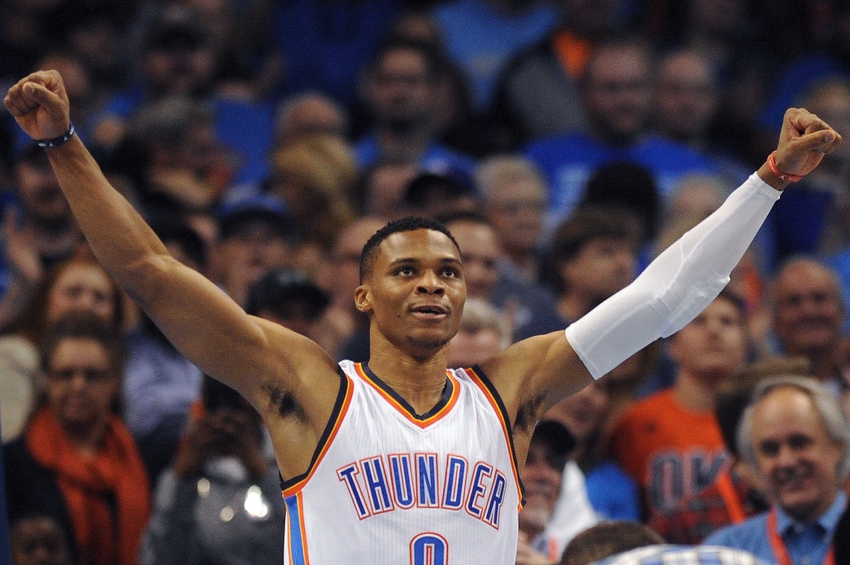 Welcome to Views from OKC, Thunderous Intentions daily roundup of the best Thunder stories across the web.
New to Views from OKC? Glad to have you here, and I hope you'll make this a daily destination. Well, let's get started!
"But the Thunder were vibing at a noticeably high level, with Victor Oladipo singing in the showers like he wanted to raise Sinatra from the grave, Westbrook yelling at him, and everyone else cackling. Westbrook's historic stretch of triple-double stat-stuffing has everyone's attention, but for the Thunder, it's becoming a rallying cry for the team."
Hearing this makes me so happy. Russell Westbrook is a guy that has a terrible image around the league. People think he's always angry, that he doesn't have friends; that's just not the case. These guys are rallying around their superstar and it's only hoping the team chemistry as a whole. Don't look now, but they are on pace for 52 wins…they won 55 last year. KD who?
More from Thunderous Intentions
"What's more impressive may be the fact that he's doing this without an All-star by his side. He's truly making his teammates better by the game. Players like Anthony Morrow and Victor Oladipo are getting quality looks, and feeling confident about shooting them."
There's a reason why Victor Oladipo is destroying his career averages in both three-pointers and overall field goal percentage. Everybody packs the paint on the Thunder because it's the only way to stop Russ, so Oladipo is seeing more open shots than ever before. When Enes Kanter and Russ play together, Kanter gets so many more open layups than when he's with the second-unit. If Russ doesn't win MVP I'm going to be extremely disappointed.
Victor Oladipo left me speechless for 15 minutes
Enjoy watching that on loop for the next minute or two. Because words won't do that dunk justice.
This article originally appeared on