Views from OKC: Thankful for the Thunder after Thanksgiving as Well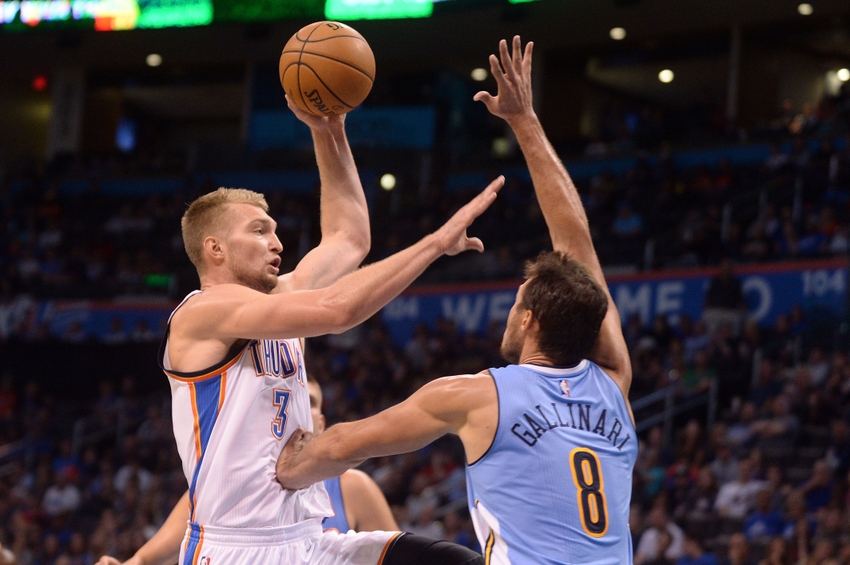 Welcome to Views from OKC, Thunderous Intentions daily roundup of the best Thunder stories across the web.
New to Views from OKC? Glad to have you here, and I hope you'll make this a daily destination. Well, let's get started!
"Now, the Nuggets need Barton to be successful. He has to do his best to neutralize Oladipo while providing a viable option offensively. Emmanuel Mudiay already has notable struggles with efficiency. Both backcourt members can't be high-volume, low-efficiency if the Nuggets want a chance to win this game. With very little wing depth at this point, he may also need to play some minutes at small forward."
When reading previews of games I don't like reading Thunder-sided posts. I (and I'm assuming you too) know a lot about OKC, but you may not know much about the Nuggets. Now I know to watch the Victor Oladipo/Will Barton matchup because Barton hasn't played well of recent. Cool! Shoutout the Denver Stiffs too, because that's a darn good blog.
Want your voice heard? Join the Thunderous Intentions team!
"Normally, we wouldn't have to rely on an anonymous source for this information, because the NBA releases a Last Two Minute Report for games that are within five points at the two-minute mark of the fourth quarter. This one didn't qualify, however, because the Lakers led by six with two minutes left."
I count four steps. Four. The Thunder are 9-7 don't @ me.
More from Thunderous Intentions
"Adams had nine dunks through the season's first five games, but has just six in the last nine. Part of it is his banged-up right thumb. He's not finishing or passing with the confidence and authority he did in preseason or the first five regular-season games, like scoring nine points in less than seven minutes against Golden State (no dunks, but an aggressive offensive rebound, baseline spin and finish)."
At the beginning of the season I may or may not have said Adams would be a All-NBA Third Team center this year. If you watched him in the preseason, it made sense. But now, that's probablyyyyyy not going to happen. Adams flourishes when he can go up over defenders and flush it down, but the spacing is out-of-whack in OKC so he hasn't had the opportunities. My guess is nothing changes tonight either, because the Nuggets have an awesome starting frontcourt.
This article originally appeared on