Views from OKC: Russell Westbrook is a Cyborg from Outer Space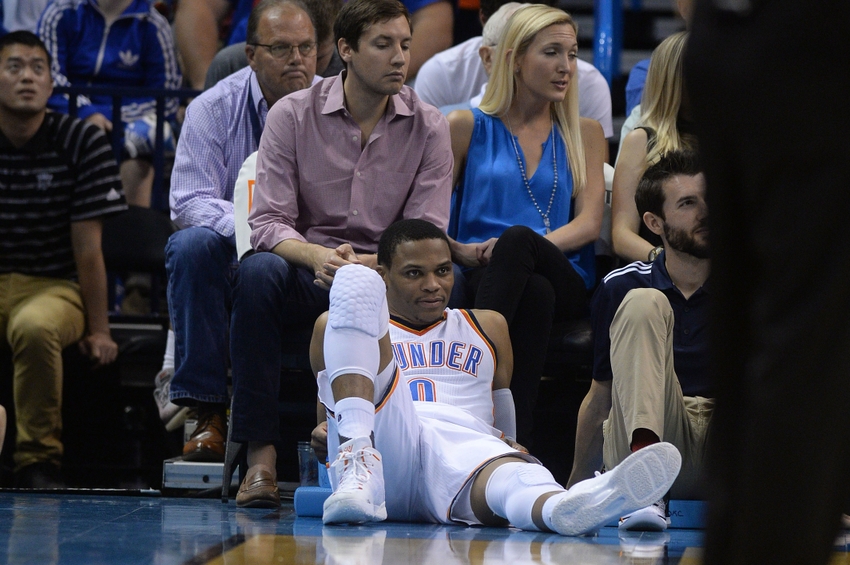 Welcome to Views from OKC, Thunderous Intentions daily roundup of the best Thunder stories across the web.
New to Views from OKC? Glad to have you here, and I hope you'll make this a daily destination. Well, let's get started!
"The last four minutes, the Knicks had closed the gap to 101-99, but behind tremendous individual defense, specifically from Andre Roberson, and some offensive rebounding from Enes Kanter, OKC outscored the Knicks 11-4 down the stretch. One of of the biggest shots: Roberson with a corner 3, early in the shot clock to put OKC up five."
That win last night was fantastic. After being down by 10 in the second quarter, the Thunder were able to storm back and actually take a lead into halftime. Enes Kanter played like an all-star: 27 points, 10 rebounds and 3 blocks. The bench scored 48 points, and OKC led the Knicks to under 40% shooting from the field. An overall great win.
More from Thunderous Intentions
"The only player in NBA history to average a triple double for an entire season is Robertson, who averaged 30.8 points, 12.5 rebounds and 11.4 assists per game in the 1961-62 season for the Cincinnati Royals. Robertson is also the only player in NBA history to enter December averaging a triple double. The Thunder close out November with a game against the Washington Wizards on Wednesday."
When I found out Russ only needed 11 rebounds last night to officially be averaging a triple-double, I knew it would happen. When asked about it after the game, he even smiled a little bit before giving a typical boring answer. People ask if this is sustainable and I say yes. This is who Russ is as a basketball player and he's not going to change how he plays.
More Russell Westbrook because Why Not?
Watching this is like watching a Boeing 747 take off for a long distance flight. The human body should not be able to do the things that Russ is capable of, and that's why I love him.
This article originally appeared on