Views from OKC: Russ is Inducted to HOF, Nets Come to Town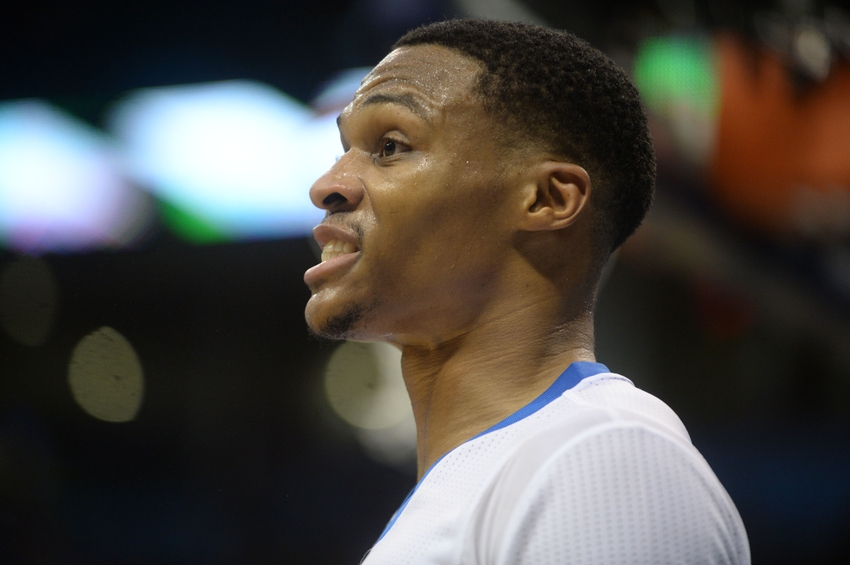 Welcome to Views from OKC, Thunderous Intentions daily roundup of the best Thunder stories across the web.
New to Views from OKC? Glad to have you here, and I hope you'll make this a daily destination. Well, let's get started!
"'I'm not here to try to bash anyone that's not here,' Jordan said, drawing laughter from the crowd at the Cox Convention Center. 'Everybody has a choice. I'm not saying you don't have a choice. Everybody has a choice, and when I saw that he chose to stay here in Oklahoma, I was so proud.'"
Micheal Jordan introducing Russell Westbrook into the Oklahoma HOF is one of the coolest speeches I've ever watches. It was greatness realizing greatness. And than you watch Russ' speech. And he doesn't talk about his accomplishments. He used the stage to talk about the community; about bringing together a divided country. If I haven't convinced you to watch both speeches, shame on me.
"The Thunder have what is widely considered a top-3 backcourt amongst all NBA teams. Although Oladipo is coming off of a 29 point performance, he has averaged only 16.3 points per game. While the Nets should be concerned with guarding Oladipo, it is the other guard that the Nets should focus on. That guard leads all point guards in points, rebounds, and assists per game, and his name is Russell Westbrook."
Want your voice heard? Join the Thunderous Intentions team!
Had to give some love to the wonderful website nothinbutnets.com for a little insight on the matchup tonight. The Nets have exceeded expectations at 4-7 (yeah that's how bad they are) but the Thunder can't take this game lightly. Brook Lopez is going to put up points and they have just enough perimeter threats where it's not a guarantee win for OKC tonight.
More from Thunderous Intentions
"Sabonis is one of only two players from the 2016 class, along with Pascal Siakam of Toronto, who has stepped into his team's starting lineup immediately. Siakam received his opportunity after Jared Sullinger had surgery on his foot a few days before the season started, but going with Sabonis was always the Thunder's plan. And the player OKC needs him to be in the NBA isn't anything like the player he was in college."
When Sam Presti is drafting in the lottery, good things tend to happen. Kevin Durant, Russell Westbrook and James Harden were all selected by the maniacal genius in consecutive years; he nabbed Cameron Payne and Domantas Sabonis the past two years. Can Sabonis be an MVP-level player? Probably not. But can he be an all-star? The Thunder seem to think so..
This article originally appeared on