Views from OKC: Raptors Expose Thunder's Biggest Flaws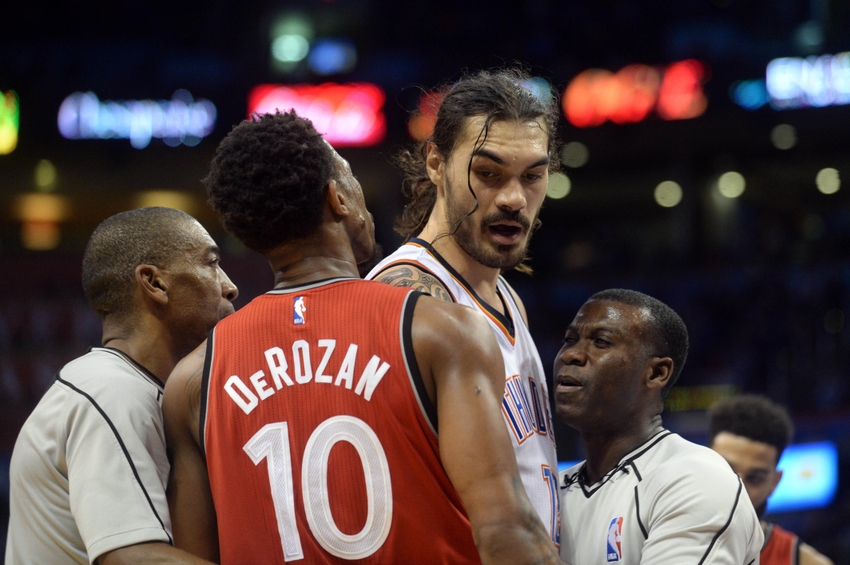 Welcome to Views from OKC, Thunderous Intentions daily roundup of the best Thunder stories across the web.
New to Views from OKC? Glad to have you here, and I hope you'll make this a daily destination. Well, let's get started!
"The announcement that Valanciunas and Ross would be inactive: Now, you never want to wish for an injury to happen, but much like when Sullinger went down, a blessing in disguise exists. And even though JV and T-Ross' ailments are just considered day-to-day, any extended opportunity that Siakam, Poeltl, Powell, and now Bebe, can receive in the early going is invaluable to what this team can become in the present and in the future."
Raptors Republic gave us a shoutout so we are returning the favor. And it's important to venture away from "Thunder websites" and see how people around the league view your team. The Raptors did a great job of defending the paint even without starting center Jonas Valanciunas; Dwayne Casey impressed me the most out of anyone last night.
Want your voice heard? Join the Thunderous Intentions team!
"Floor spacing has long been a concern—an issue that is compounded this year. An aggressive defensive scheme, excellent transition offense and Westbrook's heroics will win plenty of games, but OKC could struggle against competent defenses."
As much fun as we had in the first seven games, Wednesday was a reality check for Thunder fans. Toronto showed that the best way to stop OKC is to pack the paint and make them beat you from the perimeter. On the defensive end (for OKC) the Raptors ball movement around the perimeter was too much for the Thunder, especially at the power forward position.
More from Thunderous Intentions
"As basketball fans, we're not here to talk politics. Sports unite us, and there's no doubt this team has done for that Oklahoma City. So in the spirit of the season – and to lighten the mood – let's take a look at the perfect White House Cabinet. An organization run by a team of the best basketball players in the world. A group of leaders, passionate athletes, and trendsetters."
This is what the world needs right now. 50% of the people are ecstatic about the new president while 50% of the people are angry. Here at TI we want everyone to be happy. Thunder basketball makes us happy, so we put Heather Koontz on the fun task of placing players in political positions. Because why not?
This article originally appeared on