Views from OKC: It's Thanksgiving and I'm Thankful for the Thunder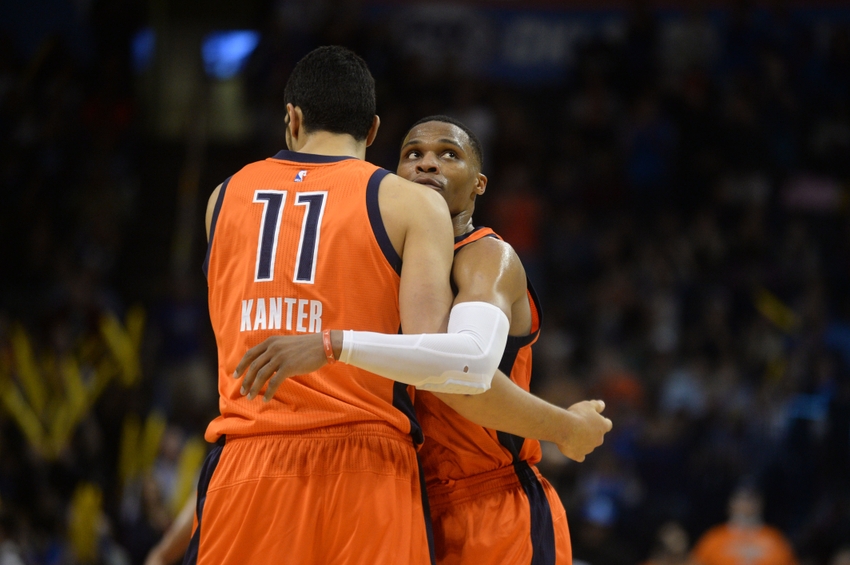 Welcome to Views from OKC, Thunderous Intentions daily roundup of the best Thunder stories across the web.
New to Views from OKC? Glad to have you here, and I hope you'll make this a daily destination. Well, let's get started!
"It seems like the greatest fear from all of us is finally coming true. Russell Westbrook may put up great numbers, but he isn't nearly as gifted as we all suspected. Guys like Steven Adams and Andre Roberson were greatly impacted by Kevin Durant being on the floor; without him their potential isn't nearly as great."
This is the sad realization I came to last night. This isn't going to be a one-year rebuild before the Thunder can contend for championships again. Sam Presti is going to have to restock the reserves and find players who fit with Russell Westbrook (or another superstar for that matter). Still, we must be thankful for this wonderful team and organization.
"That camaraderie and togetherness amongst people who sprinkled in from all around the area near the park was inspired by one man, who comes back as frequently as possible to make his presence felt. Russell Westbrook grew up playing basketball in that gymnasium. He wasn't very tall. He wasn't extremely skilled. But there was a spirit about him."
Who knows if Russ forced all those young guys and new bench players to come out and help? Honestly who cares? Community service is always an incredibly uplifting event and it's nice to see that some of our players stepped up during the holiday season. And it's just another hidden gem that shows the world how good of a human being Russ is off the court.
Happy Thanksgiving to everyone, even if you aren't a Thunder fan
Have a blessed holiday everyone.
More from Thunderous Intentions
This article originally appeared on