Views from OKC: I Swear it was Only a Week Ago They Were 6-1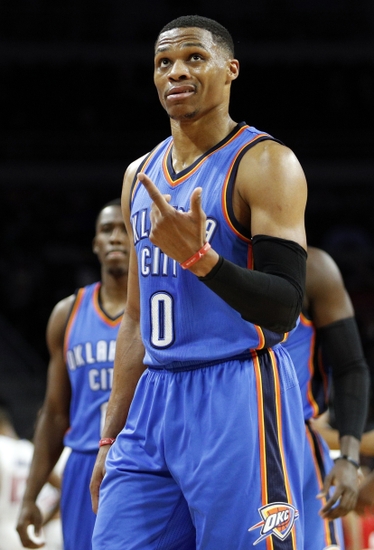 Welcome to Views from OKC, Thunderous Intentions daily roundup of the best Thunder stories across the web.
New to Views from OKC? Glad to have you here, and I hope you'll make this a daily destination. Well, let's get started!
"EVERY SEASON, NBA teams are forced to play games that, as Rivers learned in 2011, are all but unwinnable — not because of the opponent but because of how the schedule unfolds leading up to them. In many organizations, these games are actually referred to as 'scheduled losses.' Says Timberwolves coach Tom Thibodeau: 'Sometimes the schedule can get you. That happens.'"
Look I don't want to make excuses for the Thunder, but this is a really good and informative piece on how the NBA schedule creates losses every now and than. OKC was playing their third game in four night, including an emotional game the night before against Serge Ibaka and the Orlando Magic. No excuses for their lack of effort. But an excuse for my own well-being.
Want your voice heard? Join the Thunderous Intentions team!
"And the connection between the two teams might lead to the trading table. According to NBA Trade Rumors machine, a possible trade deal is in the works between the Warriors and the Thunder and it could happen anytime soon. Trade scenario is suggesting that Golden State will send Klay Thompson and Zaza Pachulia to OKC in exchange for Victor Oladipo and Steven Adams."
These things crack me up. One person posts a hypothetical trade in a random group forum and than it spirals into the latest "rumor." The Warriors are not trading Klay Thompson to Oklahoma City anytime soon. And Oklahoma City isn't trading Steven Adams or Victor Oladipo any time soon. #debunked
Daily reminder that Russell Westbrook is not a human
Need I say more?
More from Thunderous Intentions
This article originally appeared on