Views from OKC: Dion Returned but the Thunder are 6-1!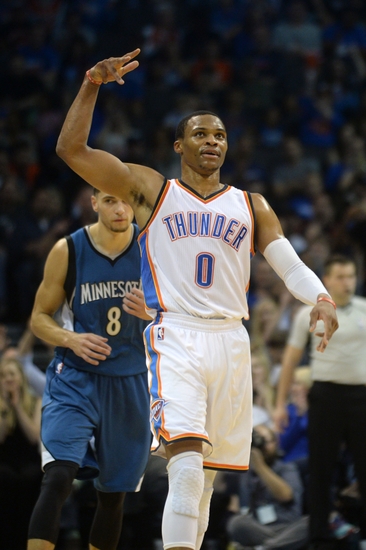 Welcome to Views from OKC, Thunderous Intentions daily roundup of the best Thunder stories across the web.
New to Views from OKC? Glad to have you here, and I hope you'll make this a daily destination. Well, let's get started!
"'Keeping working his a**, E!' he screamed repeatedly. 'Keep working his a**!' The moment was not lost on fellow Stache Brother Steven Adams, who decided to assume the persona of Westbrook as Kanter and the rest of his on-court teammates walked toward the bench for the timeout."
Want your voice heard? Join the Thunderous Intentions team!
I swear this team is so much fun. Everything about them seems more loose with Kevin Durant gone. More importantly, they finally have found an identity with Russell Westbrook being the no-questions-asked leader. That was the flaw of Thunder team's of the past. Not anymore.
"Thursday's loss in Oakland, with Kevin Durant dropping 39 on his old team, was certainly humbling. But the bottom line is that the Thunder earned a split in a tough, road back-to-back against the Clippers and Warriors. The win over L.A. and Saturday's win over the Wolves (who ranked seventh offensively entering the game) give credence to the legitimacy of their defense."
Top five top five top five. I don't even like Drake that much but that's just so much fun to say! If you want a detailed look at what everyone around the NBA is saying, Cole Hixon put together a nice little piece for you.
Paul George is angry
Paul George: "We're all out of whack. There's no trust, there's no chemistry, there's no belief. We're kind of just lifeless right now."

— Nate Taylor (@ByNateTaylor) November 8, 2016
It's fun to dream ????
More from Thunderous Intentions
This article originally appeared on