Views from OKC: Clippers Hand Thunder Second Straight Loss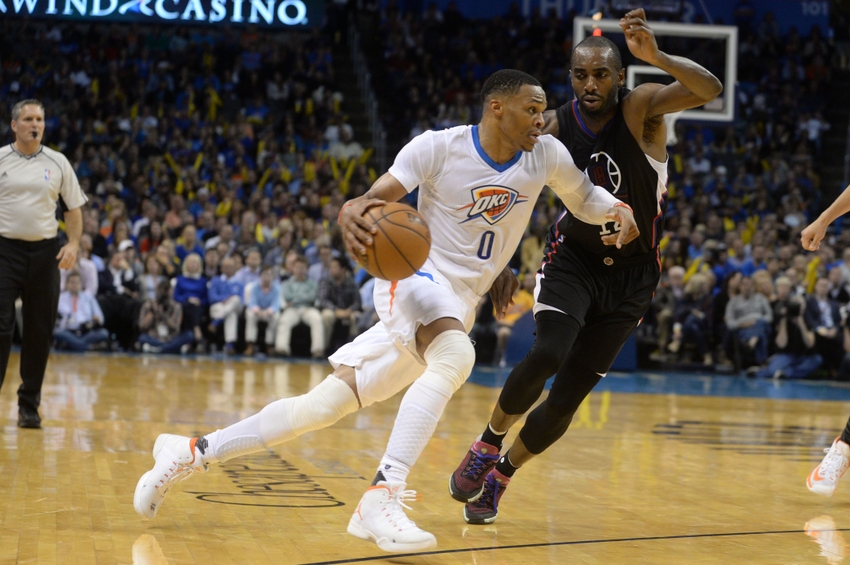 Welcome to Views from OKC, Thunderous Intentions daily roundup of the best Thunder stories across the web.
New to Views from OKC? Glad to have you here, and I hope you'll make this a daily destination. Well, let's get started!
"It's the Thunder's plight this season: live by Westbrook and, sometimes, die by him. He closed out the Clippers masterfully — despite 10 turnovers — in their first meeting, Nov 2. He almost did the same Friday, but went for the win and missed. Westbrook is forever polarizing for exactly how he played those final eight minutes, flashing jaw-dropping brilliance to build up to a curiously brash decision."
I was very frustrated with Russ' performance last night. Especially that last shot. Royce Young did a great job highlighting Westbrook's play in the last quarter; but until that last possession he had played fantastic. He showed trust in his teammates. And then it all left once the Thunder needed a miracle at the end of the game.
Want your voice heard? Join the Thunderous Intentions team!
"There's absolutely no reason why this season couldn't be incredibly better than his first. As I said in a previous player spotlight on Ridiculous Upside, Dakari Johnson may very well be one of the best up and coming developing centers. Though last season his defensive talents were only sub-par, I can only imagine the offseason was spent solidifying his defensive role."
The Blue played their first game of the season last night, losing to the Maine Red Claws 127-105. The Thunder's D-League affiliate has a few potential pieces that could find themselves playing for the Thunder or someone else this season. Johnson is the most interesting piece on the team, but being left off the training camp roster makes me think Sam Presti doesn't believe he's ready for the leap just yet.
More from Thunderous Intentions
"The Thunder are a work in progress, and contain ten players twenty-five-years-old or younger. In some parts, it is a raw team led by a superstar unlike any other. With his former running mate now wearing rival colors, the Thunder have been forced to rediscover their identity; particularly offensively. Adams can be a key part of that. Getting him more involved in the offense is the best thing the Thunder can do moving towards the future."
Seeing Adams' nightly box score with a high shooting percentage but low number of shots is always frustrating. The Big Kiwi's number of touches are actually down from last year; why pay him $100 million if you aren't going to use him? Adams post skills and touch have improved significantly and keeping the ball out of his hands is a mistake by the Thunder.
This article originally appeared on