Video Rewind: JaVale McGee's huge dunk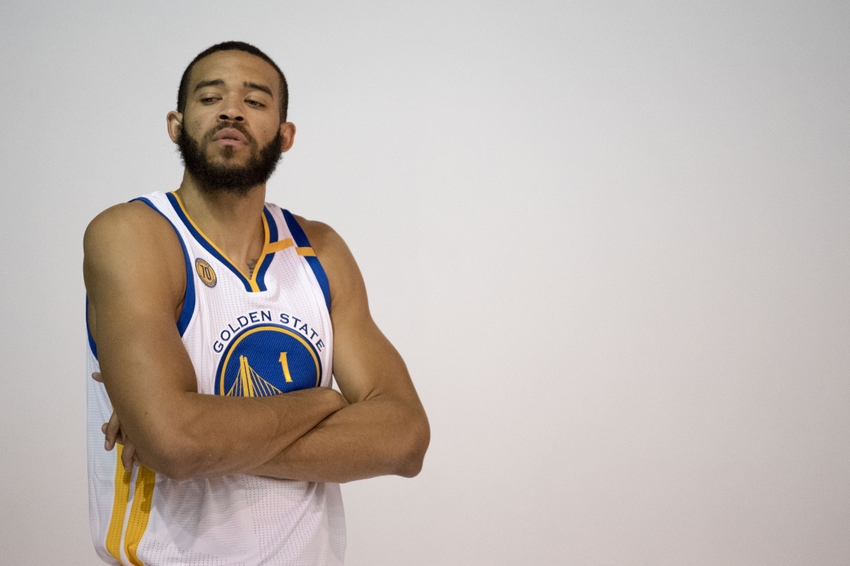 JaVale McGee threw down a must-see dunk against the Lakers.
JaVale McGee is an interesting player. He, like Stephen Curry, is a two-time MVP. Of course, McGee's are Shaqtin' a Fool MVPs, but he still won them so it totally counts.
It seems like there's only extremes with the veteran center. Sometimes he does something ridiculous that just has you scratching your head in confusion. Other times he flashes that incredible athleticism that leaves you speechless.
With an opening behind Zaza Pachulia, the Warriors are hoping to get a lot of that second side of McGee. On Saturday night against the Los Angeles Lakers, they got him. And it was great.
Bay Area legend Patrick McCaw hit McGee with a perfect bounce pass in between two defenders. Then, with the ball in his hands, the big man only saw the rim. He completely ignored that Thomas Robinson was standing right there. He rose up and slammed the ball down hard on Robinson's head with his right hand.
The Warriors' first half yielded a lot of highlights (including this great Kevin Durant three), but this one definitely took the cake in the second half. This is the JaVale McGee the Warriors want to see. It was a very explosive play.
He finished the game with 12 points, 4 rebounds, and 2 blocks in just 13 minutes of action. If I was a betting man, I'd say the last roster spot is his.
More from Blue Man Hoop
This article originally appeared on