Veterans lead 4th quarter rally against young Timberwolves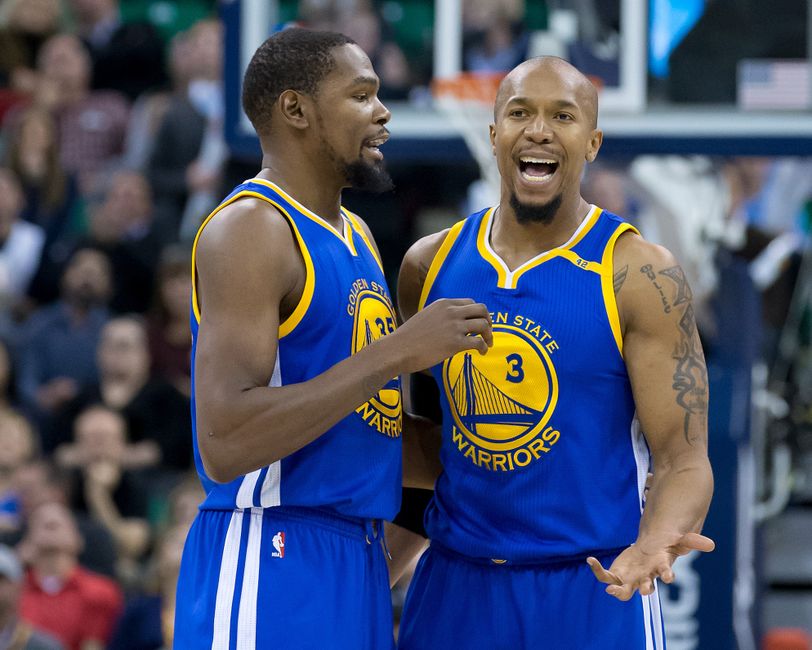 The veterans for the Golden State Warriors led the team to a win over the young Minnesota Timberwolves on Sunday night.
The Warriors have played their fourth game in five nights.
They just got smacked against an underrated Grizzlies team and were exhausted and tired for much of the game against a young, Minnesota Timberwolves team.
After having a field goal drought for nearly six minutes and going into the fourth quarter down 88-78, the Warriors easily could have folded, but that's not what championship contending teams do. It is especially not what championship contending teams do when they have gone 111 consecutive games without losing back-to-back games.
MVPs Stephen Curry and Kevin Durant struggled early shooting the ball, but the other two stars, Klay Thompson and Draymond Green made up for the struggles of their teammates shooting well. Green and Thompson made nine threes between them. Curry picked up his shooting late in the third quarter and did not have to return to the game until the three-and-a-half minute mark. Durant found his mark in the fourth quarter during the run making three of his last four shots.
A 10-point deficit heading into the fourth quarter could be disastrous for most teams, but for one of the elite teams to turn to a lineup of Shaun Livingston, Klay Thompson, Kevin Durant, David West, and Andre Iguodala would have most fans shake their heads at their coaches. This lineup was aggressive on defense, rotated more crisply on defense and Thompson and Durant got going in the fourth quarter. Perhaps one of the best players on the floor for the Warriors in the fourth quarter not named Klay Thompson was West, who played tough defense and had many passes that led to backdoor scores.
Hopefully, this fourth quarter in Minnesota will propel the Warriors to play the kind of stingy defense and free-flowing offense for 48 minutes on Tuesday in New Orleans.
More from Blue Man Hoop
This article originally appeared on