Versatility Will Allow Sixers to Get Good Deals in Free Agency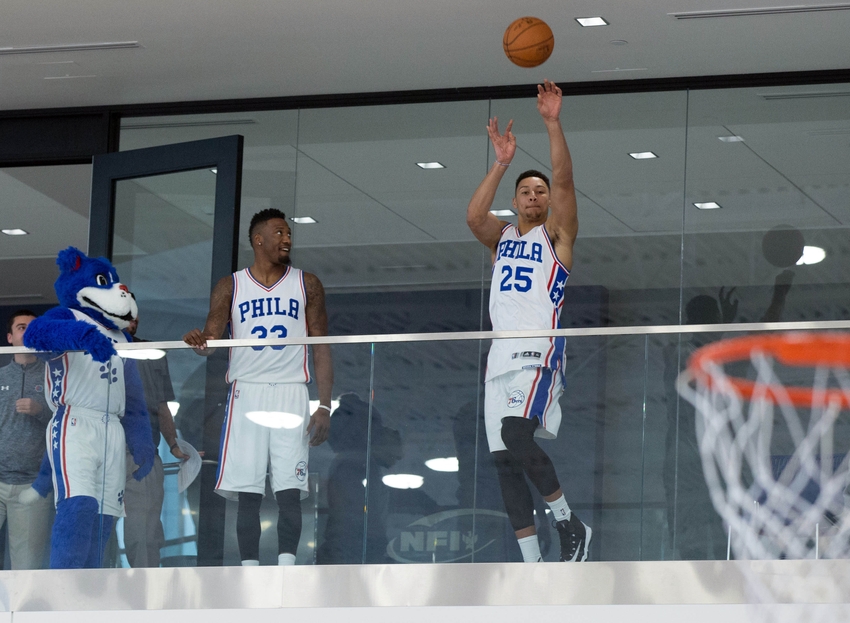 The Philadelphia 76ers are starting their roster off with some very solid and versatile players. Moving forward, that may help them get good free agent deals.
The Philadelphia 76ers were not a team that was all that active in free agency over the past few seasons. Although the Sixers did have quite the offseason this year, making three signings of players that look like they will easily improve the roster in Gerald Henderson, Jerryd Bayless, and Sergio Rodriguez, they still aren't a team that's looked at as a free agent contender.
At least not yet.
But maybe they won't exactly have to be.
More from The Sixer Sense
Going into the offseason, most teams have a very tunnel-visioned, grocery-list-like approach to free agency. The Sixers aren't going to have to approach it as narrow-minded as other teams, and that might allow them to keep their options open and get the most deals.
It's all thanks to the pieces that seemed to come together nicely this offseason. While we do have to see how all of those pieces end up panning out — all three of the pieces I'm referring to are rookies — it looks as if good things are coming.
The three pieces are Ben Simmons, Joel Embiid, and Dario Saric. While Saric has struggled in the first few games, the hope is that he will be able to snap out of that soon and get in his first NBA rhythm. Embiid is better than advertised, and Simmons should be back at some point this year.
What those three players offer is a start at a position-less roster. A roster where players are less and less defined by five specific roles on a roster, and more about having skills in multiple areas seems to be a good idea in theory.
Saric is a forward who can pass the ball, muscle his way inside from time to time, and — looking at his Europe stats — really hit a stride and sink a lot of shots from beyond the arc.
Simmons is a forward similar to Saric. Simmons can play positions 1-4, possessing an all-around solid skill set. What's really great about him, though, is his passing ability, especially for his size. He's tall, long, and strong. You don't find that often.
And Embiid, he fits into the category that a lot of other strong big men fit into. The new wave of big men — look at guys like Karl-Anthony Towns — is a big man that can handle the ball decently, run the low post with authority, and also hit 3-pointers. Embiid is that guy.
So, how does this relate to free agency? Well, it eliminates the need for that shopping list, as I said earlier.
Obviously, the Sixers are going to be looking for some specific things. But the things the Sixers will be looking for will likely be a bit more broad than some other teams. Instead of looking for certain positioned players, they will likely be looking for certain skills instead. The idea is that almost any NBA player should be able to fit well alongside these players and succeed.
That may allow them to look at a broader spectrum of players overall, leading to the Sixers also having to likely pay out less overall money in free agency each season.
The foundation looks to be set well with Saric, Simmons, and Embiid towards a position-less roster. This is going to put the Sixers ahead in free agency while other teams are scrambling to get players for deals that are all too expensive.
This article originally appeared on