Utah Jazz: Sundiata Gaines Returns to Salt Lake City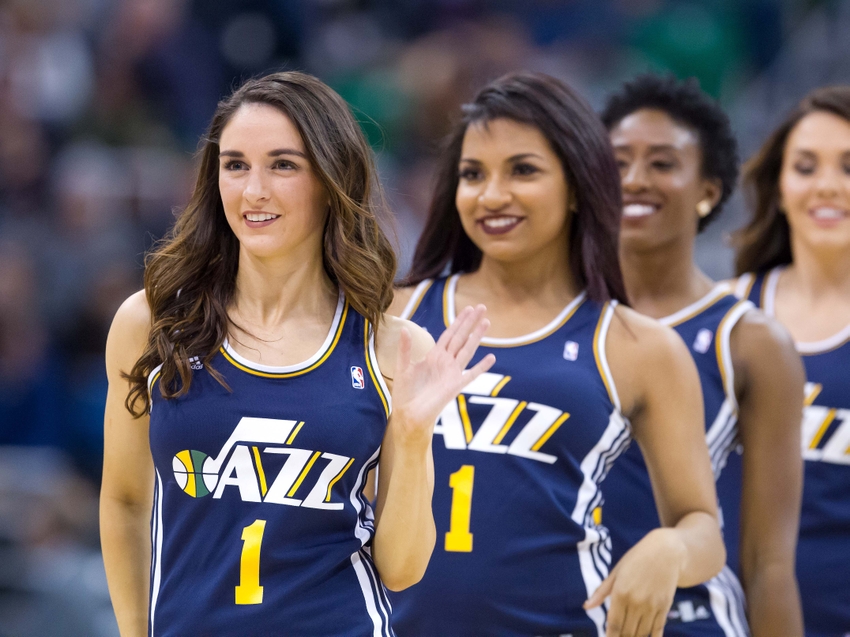 Former Utah Jazz point guard, folk hero and LeBron James killer Sundiata Gaines is back in Salt Lake City with the team's D-League affiliate.
Utah Jazz fans got a nice blast from the past on Monday when one of the franchise's folk heroes returned to the fray. Sundiata Gaines, who famously slayed LeBron James and the Cleveland Cavaliers on national television, was announced as the newest member of the team's D-League affiliate, Salt Lake City Stars.
The 6-foot-1, 185-pound Gaines most recently played in the Israeli League with the Ironi Nes Ziona. To make room for him on the roster, the team waived guard Evrik Gary.
Though his time with the Jazz was brief, he undoubtedly made his mark on the organization. In January of 2010, Gaines was just an undrafted rookie on a 10-day contract with the team. Nevertheless, just days after having suited up for the Idaho Stampede, he etched his name into the annals of Jazz lore with one incredible shot.
With the team facing a last-second deficit to LeBron's Cavaliers, the point guard hit a buzzer-beating three-pointer to steal a 97-96 win from the King and his Cavs. It was the first triple of his short NBA career and it came in front of the home crowd, as well as a national audience on TNT.
He finished the game with nine points in just nine minutes and a perfect 3-of-3 from the floor, including the game-winning three. Gaines' story continues to stick out as one of the more memorable D-League call-up tales.
Gaines, 30, went on to appear in 32 games for the Jazz that season. He averaged 3.3 points and 1.2 assists in just under seven minutes per game. He would later play for the Minnesota Timberwolves, Toronto Raptors and Brooklyn Nets, where he joined up with former Jazz teammate Deron Williams.
His basketball career has also taken him to Europe, South America, the Middle East and the Orient over the years.
More from Purple and Blues
It's been a quick turnaround for Gaines, who made his debut with the Stars in short order on Monday night. Unfortunately, he struggled with his shot, hitting just 3-of-13 from the field in a 10-point loss to the Oklahoma City Blue. However, he did manage to score 11 points and dish out four assists in his debut.
Gaines and the Stars will be back in action on Wednesday as they play host the Texas Legends.
This article originally appeared on