Utah Jazz: Stars Acquire Rights to Henry Sims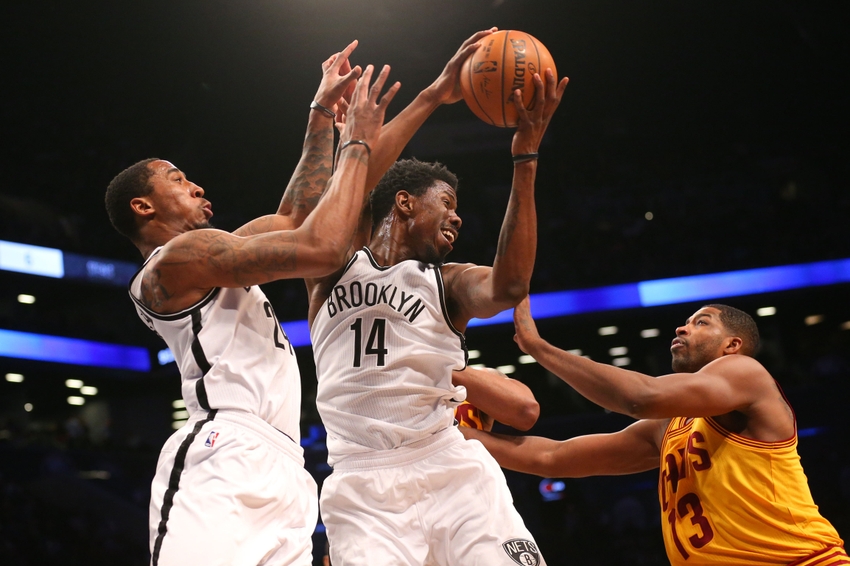 Following Henry Sims' workout with the Utah Jazz, the team's D-League affiliate — the Salt Lake City Stars — swung a trade to acquire his rights.
Ever on the search for hidden gems and untapped talent, Utah Jazz decision makers have auditioned multiple free agents for workouts over the last week. Among them was Henry Sims, a free agent center whose most recent NBA stop was a 14-game stint with the Brooklyn Nets last season.
Apparently Jazz brass liked what they saw from the big man.
Utah's D-League affiliate, the Salt Lake City Stars, announced on Friday that the team had completed a trade to acquire Sims' returning player rights. In return, the Grand Rapids Drive will receive the Stars' own original 2016 first-round draft pick, which falls at No. 5 overall.
Sims, 26, has played 135 career games in the NBA with the Nets, Philadelphia 76ers, Cleveland Cavaliers and New Orleans Pelicans. He also had a short stint with the Jazz during the Orlando Summer League after going undrafted out of Georgetown.
He played in the Philippines as well and has extensive experience in the D-League with the Drive, Canton Charge and Erie Bayhawks, with whom he received a D-League All-Star nod in 2013.
The 6-foot-11, 250-pound center's most productive turn in the Association was in Philly, where he averaged nine points and 5.5 rebounds over the course of 99 games (57 starts). After playing the part of a basketball vagabond, Sims found stability and growth under Sixers' coach Brett Brown and former Jazzman turned development coach Greg Foster.
While the Jazz will likely turn to Jeff Withey to be their third center, Sims could find himself in the mix down the road.
More from Purple and Blues
The move to acquire Sims' rights was the second trade of its kind completed by the Stars this week. The Stars announced a deal to obtain returning player rights for Aaron Craft on Thursday.
This article originally appeared on