Utah Jazz Sign Free Agent F/C Eric Dawson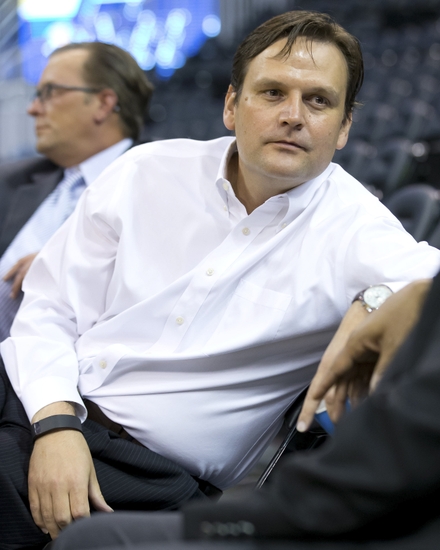 The Utah Jazz are set for training camp after officially signing journeyman free agent big man Eric Dawson to a contract.
Although the Utah Jazz roster is all but set for opening night with 14 players already on guaranteed contracts, the team's front office continues to work. In the last month, Jazz GM Dennis Lindsey has inked Henry Sims, Quincy Ford and Marcus Paige to deals.
With training camp set to tip-off in a matter of days, Lindsey and his brain trust have brought in another player who will participate in camp.
The Jazz announced on Friday that the team has inked free agent forward-center Eric Dawson to a contract. Per team policy, terms of the deal were not released.
If ever a player had earned the title of "journeyman," it's Dawson. The 32-year-old has played in the Dominican Republic, Japan, South Korea, the Philippines, Iran, China, France, Puerto Rico and the United States over the course of the last decade.
In addition to his extensive overseas experience, Dawson has a history with Jazz coach Quin Snyder as part of the San Antonio Spurs organization. The 6-foot-9, 255-pound big man played for Snyder when he was coach of the Spurs' D-League affiliate in Austin, Texas.
He would go on to help the team capture a D-League title and earn Impact Player of the Year honors in 2012. Dawson also saw action with the Spurs in four games that season. His best effort was a nine-point, six-rebound performance against the Portland Trail Blazers.
More from Purple and Blues
The Midwestern State alum most recently played for Blackwater Elite in the Philippines last season. In six games, he put of a beast-mode line, averaging 18.2 points, 15.2 rebounds, 4.7 assists, 2.3 steals and 2.2 blocks in 38.8 minutes per game.
Dawson probably won't be a factor on the main roster, but could find his to the Salt Lake City Stars this season.
This article originally appeared on