Utah Jazz: Should Raul Neto Be Playing Over Shelvin Mack?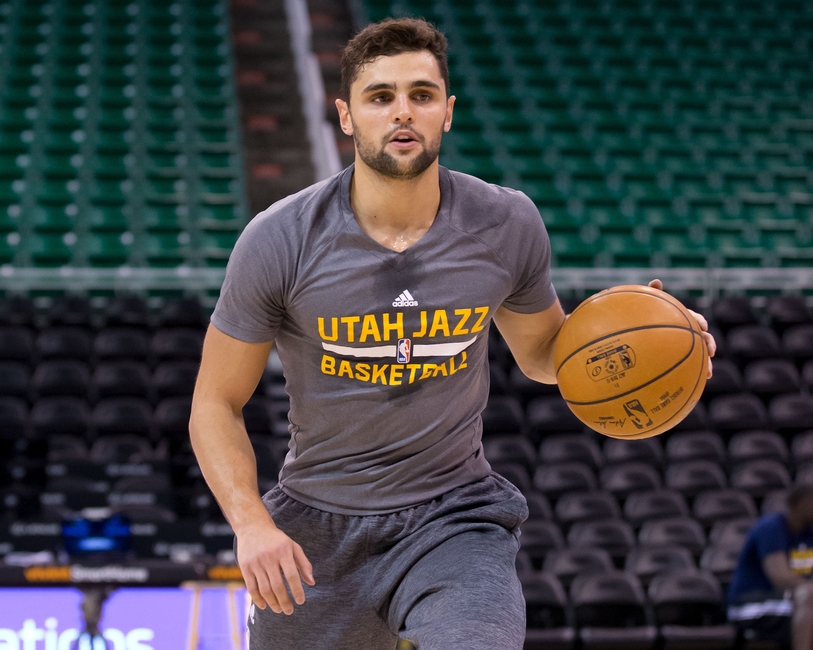 After starting 53 games as a rookie, Raul Neto is having a hard time finding minutes for the Utah Jazz this season.
When a team goes into the season with four point guards, it's tough to earn minutes if you're a point man at the end of the bench. That's been the case for Raul Neto with the Utah Jazz this season. To date, he hasn't gotten any real minutes, aside from garbage time. However, it could be time for a change.
Neto showed promise as a rookie before the team acquired Shelvin Mack late last season. Defensively, he's always been very good. He also improved his three-point shooting throughout the year and has shown great vision with an ability to find the open man.
Mack has been used both on the ball, and off the ball this season. With George Hill still out with a thumb injury, Mack has seen an uptick in minutes. Unfortunately, Mack has been pretty inconsistent.
He does a good job on defense, and his strong body allows him to get into the paint at times. Conversely, his up-and-down shooting and turnover problems have been an issue this season.
With Mack struggling, could Neto get in the Jazz rotation? We saw Neto play off the ball at times in the preseason, and it's something the Jazz have experimented with all their guards. Hill is nearing a return, so Neto and Mack will not be a big part of the rotation. But, I think Neto can bring energy and I'd like to see him out there some more.
This is not me bashing Shelvin Mack; I like Mack a lot as a player. But, he has struggled this season, and with the Jazz on a four game losing streak, we could see them make a minor tweak to the rotation. Either way, it's good to have competition on your roster. Everyone is fighting for playing time.
More from Purple and Blues
I think Neto surprised many people last season, and I love his game. He's got a bright future in this league. He is averaging 1.2 PPG in just 2.4 MPG so far this season. Hopefully we see these numbers go up in the future for Neto.
This article originally appeared on