Gobert picks his favorite nicknames: 'Stifle Tower' and 'Gobzilla'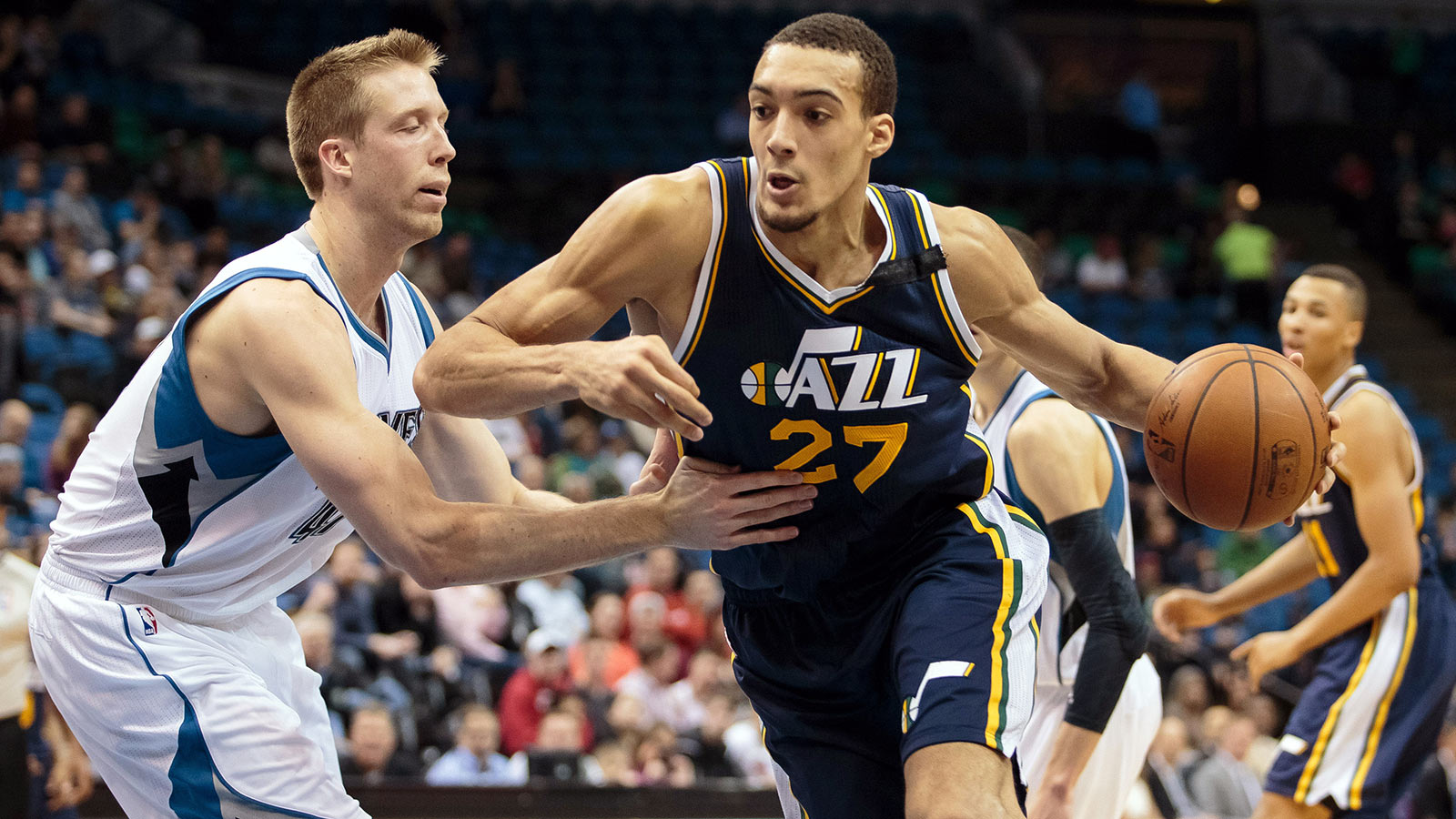 In a recent interview with TNT's David Aldridge, Utah Jazz big man Rudy Gobert was profiled with a Q&A session.
Aldridge spoke with Gobert before the center's recent MCL injury. Gobert discussed the development of Utah's impressive defense and his chemistry with Derrick Favors. Also in the interview, Gobert was asked about his favorite nicknames.
"I like 'Stifle Tower', I like 'Gobzilla'. There's a lot of nicknames that are pretty cool," said Gobert, in the interview.
The @kobebryant farewell tour, heartbreaking losses that stick with you, a Q&A with @rudygobert27 & more in the Tip: https://t.co/T1B2Zgrpzy

— David Aldridge (@daldridgetnt) December 7, 2015
Gobert also talked about international ball for France during the EuroBasket.
(h/t NBA.com)
MORE NEWS:
Want stories delivered to you? Sign up for our NBA newsletters.