Utah Jazz: MRI Confirms a Bone Contusion For Derrick Favors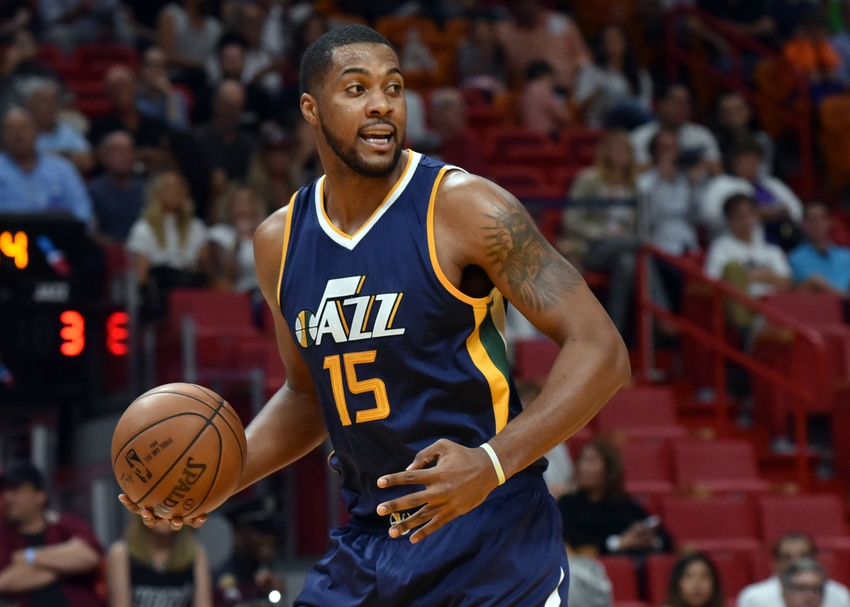 Utah Jazz forward Derrick Favors has struggled to stay on the court at times this season due to lingering knee issues.
It was obvious that Derrick Favors was not 100 percent healthy. In his last two games for the Utah Jazz, he's played just 27 total minutes and is averaging six points and 1.5 rebounds per game. An announcement from the team has confirmed suspicions that this is more than a day-today issue.
Favors underwent an MRI this week that revealed the 25-year-old has a bone contusion on his left knee. As a result, he will not play in Utah's next game against the Chicago Bulls on Thursday. Moreover, the big man is expected to miss additional games.
The Jazz continue to deal with injuries, and, much like last season, will be forced to fight shorthanded. Favors has been dealing with knee issues since the preseason, and the Jazz may want to consider shutting him down until he is absolutely 100 percent healthy.
With Favors out, the Jazz will be relying on Trey Lyles and Boris Diaw quite a lot. Lyles played 32 minutes off the bench on Monday against the Memphis Grizzlies, finishing with 18 points and five rebounds. Diaw, meanwhile, is returning from injury of his own, and could be starting at power forward moving forward.
We could also see more of Jeff Withey, and perhaps more Joe Johnson at the four spot.
More from Purple and Blues
It will be a team effort to fill in for Favors; he's an extremely important player to this young team. Before the recent setback, he looked good midway through the recent five-game road trip and his minutes were increasing. Favors is averaging 10.5 points, 6.7 boards and 1.0 blocks in just 24.0 minutes per game this season.
It is going to be interesting to see who steps up in his absence.
Hopefully he can get over this knee issue sooner rather than later. Utah's next five opponents are the Bulls, Houston Rockets, Denver Nuggets (twice) and Atlanta Hawks.
This article originally appeared on