Report: Jazz could be in market for Heat's Mario Chalmers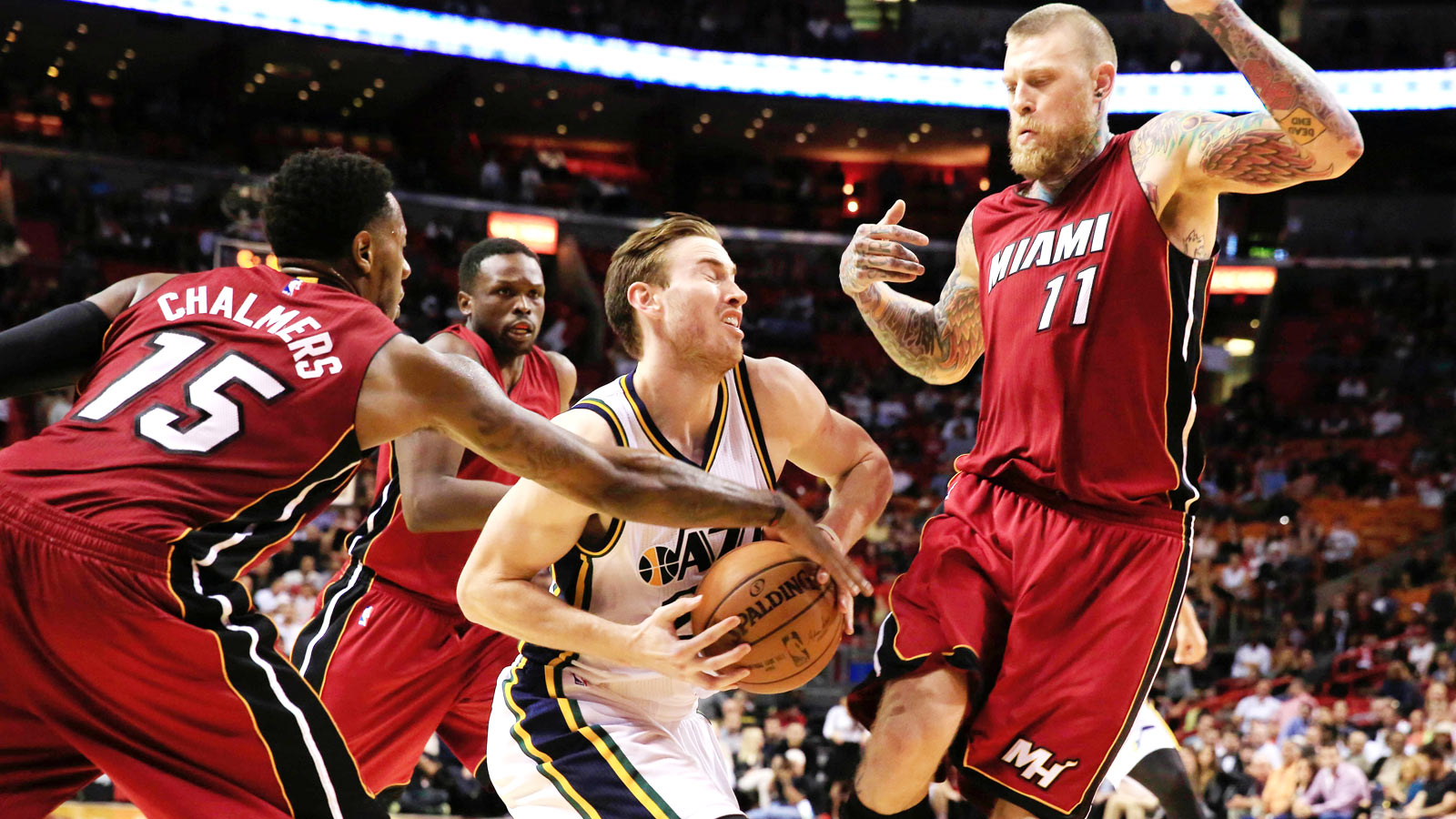 The Utah Jazz are a trendy pick to make the playoffs in the Western Conference in 2015-16. But there's one glaring weakness for this squad, particularly after the season-ending injury to Dante Exum. In a league with elite point guards at every corner of the map, Utah finds itself without even a serviceable option to handle the offense.
And with the Miami Heat reportedly interested in trading Mario Chalmers and Chris Andersen, rumors are flying that the Jazz could end up in the market for Chalmers. The reports out of Miami that the Heat are shopping Chalmers have slowed in recent weeks, but that doesn't mean Pat Riley is quiet behind the scenes.
Chalmers would be a fine fit in Utah. He's not the best pick-and-roll point guard in the world, but he's an experienced veteran who could decently run Quin Snyder's offense. Perhaps most importantly to the Jazz, Chalmers is on the last year of his current contract. Trading for him would merely be a stopgap to make it through Exum's injury.
(h/t Movie News Guide)