Utah Jazz: Joel Bolomboy Gets First D-League Assignment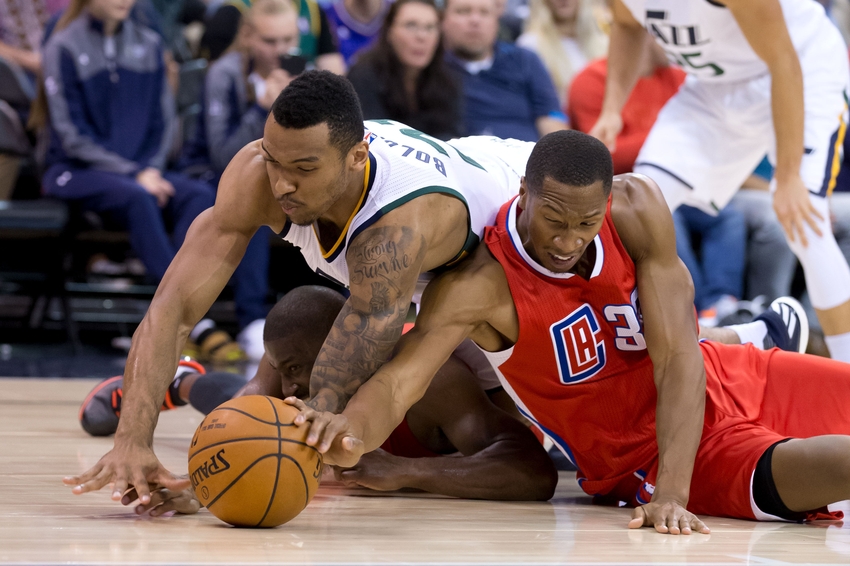 Utah Jazz rookie big man Joel Bolomboy is set to spend some time with the team's D-League affiliate, the Salt Lake City Stars.
For the first time this season, the Utah Jazz assigned one of their 15 contract players to the D-League. Per an announcement from the team on Thursday, rookie forward Joel Bolomboy has been sent to the Salt Lake City Stars, the team's exclusively owned and operated affiliate squad.
Bolomboy, the No. 52 overall pick of the 2016 NBA Draft, saw regular action in the preseason, averaging 5.0 points and 3.4 rebounds in 10 minutes per game. However, he was used only sparingly in Utah's first five regular season games. The Weber State product spent just five total minutes on the floor during that time.
When the Jazz made the decision to move their D-League affiliate squad from Boise, Idaho to Salt Lake City, it was done largely with moves like this in mind. In contrast to the days of the Idaho Stampede, the team will be able to assign and recall Bolomboy with ease.
Last season, Tibor Pleiss probably racked up an insane amount of frequent flier miles jetting back and forth between Boise and SLC. Bolomboy need only hop in his car for a quick jaunt down Redwood Road or I-15.
This will allow him to participate in Jazz practices, then still get actual game time in with the Stars. Barring injury or an unexpected roster move, Jazz fans will likely be seeing a lot of Bolomboy in a Stars uniform this season.
More from Purple and Blues
The Stars begin D-League play on Saturday, November 12 with a road game against the Sioux Falls Skyforce. Their first home game comes six days later against the Northern Arizona Suns.
This article originally appeared on