Utah Jazz Injury Woes Actually Have a Silver Lining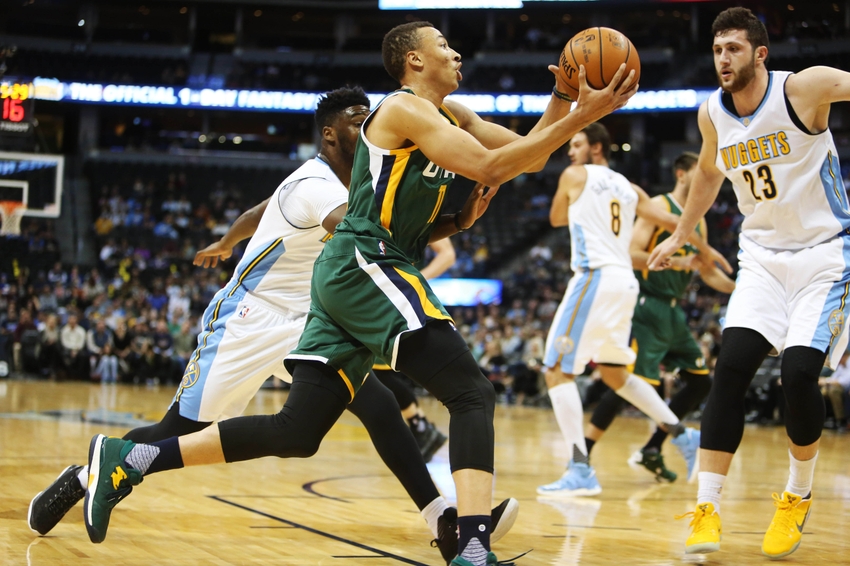 While the Utah Jazz have seen their record fall below .500 thanks in large part to injuries, there may be some good to come of it all.
There's no sugar-coating it — Utah Jazz basketball has largely been less than enjoyable in recent weeks.
Following a 7-4 start, with big wins over the San Antonio Spurs and Dallas Mavericks and an Eastern Conference road swing during which the team won four out of five games, the hype train was running full-steam ahead. Just four games later, the Jazz have a losing record and sit in ninth place in the West.
The reasons for this are many and Utah's play on both sides of the ball has been suspect at times. However, it's pretty easy to finger the key culprit in the team's recent downfall. It's not a hot take or breaking news, but injuries continue to tell the tale in Jazzland.
The Jazz aren't hiding behind their injuries or using them as an excuse, even as they've already lost 42 games to injury and illness this season. Said Rudy Gobert: "We've still got the weapons to win games. We have to control what we can control and win games. We've still got a lot of good players. It's not an excuse to say we have injuries."
Those sentiments aside, the fact that the team has only been able to field its actual starting lineup in one of 15 games this season looms large. Regardless of what's happening on the court, it's undeniable that injuries have once again altered the course of a season.
With George Hill and Derrick Favors in particular missing games recently, a four-game losing streak has reared its ugly head and some of the early enthusiasm for the team has waned.
Having said it, there's been a silver lining to it all.
With Hill and Favors on the sidelines, youngsters Dante Exum and Trey Lyles have gotten the chance to strut their stuff. The increased playing time has yielded increased production; over the last five games, both players are scoring in double figures. Exum is averaging 10.6 points in just over 31 minutes per game while Lyles checks in at 12.4 points in 25.4 MPG.
They've had their struggles — in their combined 7.8 three-point attempts per game over that stretch, both are connecting at a sub-30 percent. Moreover, Lyles continues to scuffle defensively when matched up against capable scoring bigs. Both are coming up on the wrong end of the plus/minus equation as well.
But by allowing them to bump their heads a bit, the Jazz have given them much-needed game experience. They're putting them into situations that they'll have to face time and time again throughout their careers. And while it occasionally gets painful now, they'll be better for it down the road.
Perhaps the Jazz will need a big shot out of Exum or a defensive stop from Lyles in the heat of the playoff run. When the time comes, maybe they'll even come through because they've been through it before. They've already gone through the trial and error phase and are suddenly primed to perform.
Even as they stumble, Exum and Lyles grow. When the Jazz were stymied by injuries in the frontcourt last season, Lyles stepped in and was eventually able to take his game to the next level. There were hiccups along the way, but by the end of the season, he had the basketball world buzzing about his future.
Now, he's getting the chance to take another step in his development. So too is Exum, who is still playing catch-up after missing all of last season.
More from Purple and Blues
So while the recent stretch has been rough for Jazz die-hards, there's a silver lining in it all. The injury bug is biting hard, but different players are getting the chance to grow in the meantime. Not only does this make for better players, but once the Jazz are able to get healthy, it makes them even more dangerous as a team.
Wins, losses and injuries aside, there are still good things happening for the Jazz.
This article originally appeared on