Utah Jazz Grind Out Win Over Orlando Magic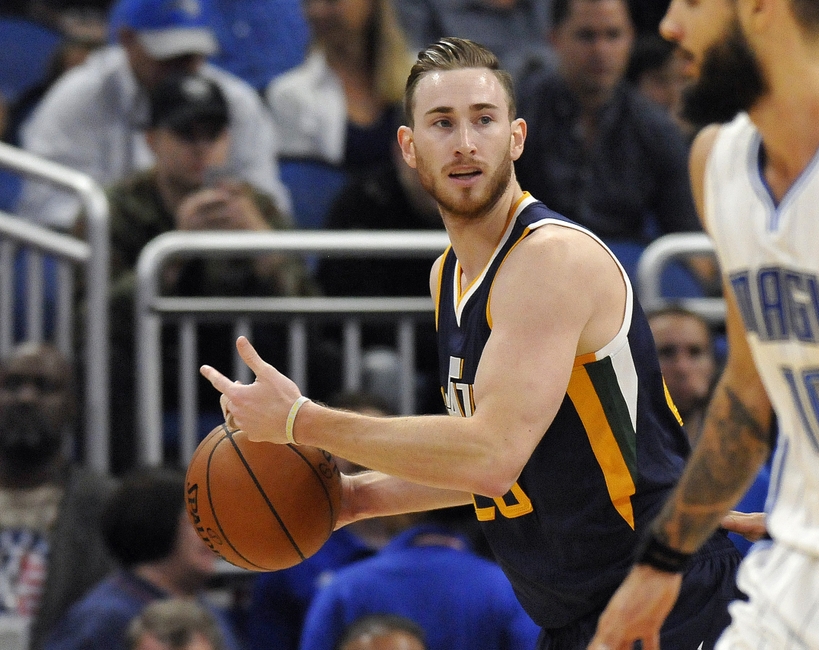 The Utah Jazz answered every run the Orlando Magic gave them, eventually picking up a win at Amway Center.
The Utah Jazz began their weekend on a high note on Friday, grinding out a win over the Orlando Magic. Despite a rough offensive showing, they looked great defensively all night long, and closed the game out strongly, coming away with a 87-74 victory. With the victory, the Jazz moved to 3-1 on their current road trip.
It certainly wasn't a pretty win; but Utah made the necessary plays down the stretch to shut the window on the Magic. Gordon Hayward was great once again, flirting with a triple-double on 20 points, 10 rebounds and eight assists.
Meanwhile, Rudy Gobert continued to protect the basket, and gave multiple Magic players fits offensively. Serge Ibaka made just 3-of-12 shots from the field, Nikola Vucevic was 2-of-12 and Bismack Biyombo was 1-of-5.
George Hill missed his third straight game due to a sprained thumb. In his stead, Dante Exum picked up his first start of the season. He scored four points and grabbed four rebounds in 22 minutes of play.
As a team, Utah struggled with the three-point shot all night long, shooting just 7-of-28 from behind the arc. One of those seven made threes was from Derrick Favors. Rodney Hood caught fire late in the game, finishing with 13 points.
Contrary to what happened in Wednesday's loss in Charlotte, the Jazz did a great job in the fourth quarter. They really locked up and played great defense and the players looked a lot more cool and confident. Both teams exchanged runs throughout the game, but the Jazz answered each run and stayed calm.
Still, getting Hill back will be big, as the Jazz have lacked point guard production in his absence.
More from Purple and Blues
With the win, the Jazz improved to 6-4 on the season. They will close out the current road trip on Saturday night in Miami.
This article originally appeared on