Three Jazz in top 40 in one list of NBA's top 100 players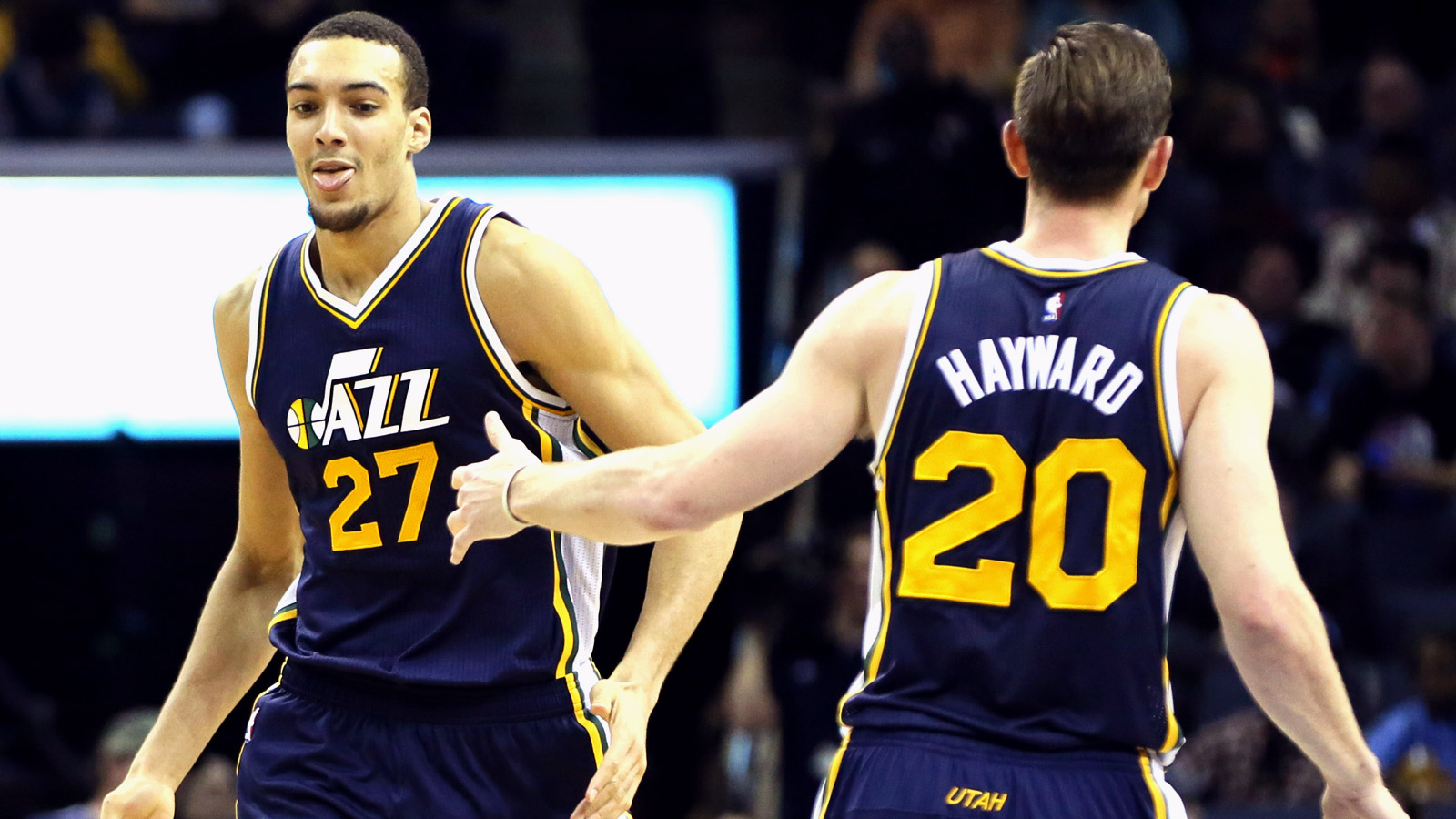 It might be time for the world to meet the Utah Jazz's "Big Three" — if one well-respected list of the top 100 players in the NBA is any indication, anyway.
In a now-annual tradition, Sports Illustrated ranked the 100 best players in the NBA headed into the 2015-16 season. The rankings are meant as an indication of what can be expected from these players next season, not necessarily a reflection on what they've done to this point. And the listmakers appear bullish on the Jazz, as Rudy Gobert (39), Derrick Favors (37) and Gordon Hayward (31) all made the top 40.
Gobert's emergence has somewhat overwhelmed the rest of the Utah narrative, and that's helped keep Favors under the radar for the national NBA audience. SI's Ben Golliver, in fact, suggests that Favors might be the most underrated player in the league.
While it's a promising sign that the Jazz placed three players in the top 40, it must be somewhat concerning that none of their talented young guys are in the top 30. The NBA is still generally a star-driven league, and without one of the best players, it can be borderline impossible to win a championship.
But titles really aren't in Utah's immediate future, anyway. For now, it's about taking the next step to the playoffs. And having three of the NBA's best players is a good way to get there.
(h/t Sports Illustrated)