Utah Jazz: Gordon Hayward Hits the Ground Running After Injury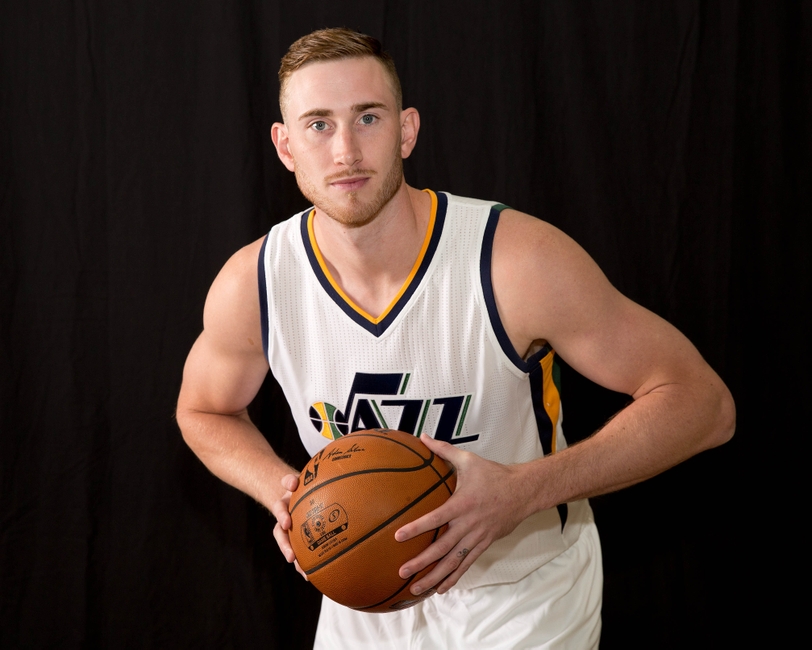 Following a weeks-long absence thanks to a broken finger, Utah Jazz star Gordon Hayward hit the ground running upon his return.
Happy days are ahead for the Utah Jazz. After missing most of the exhibition slate and the first six games of the regular season, Gordon Hayward is finally back. The Jazz star made a surprise return against the New York Knicks over the weekend and has made his presence known through two games played.
Following his season debut, Jazz coach Quin Snyder opined that Hayward hadn't missed a beat. "I think we all had the same impression; that he was ready to go," said Snyder. "I thought he took good shots and he looked good. He was very confident."
Simply put, G-Time has hit the ground running.
Hayward led the Jazz in scoring in each of his appearances since returning from injury and was key in helping Utah secure wins over both the Knicks and the Philadelphia 76ers. What once seemed like a daunting five-game Eastern Conference swing is suddenly a chance for the Jazz to put some notches in the W column.
While reigning Western Conference Player of the Week George Hill did well to shoulder the load in his absence and the Jazz even managed to steal some wins, there's no denying that Hayward has been missed.
Even with the influx of talent this past summer, he continues to be the straw that stirs the Jazz drink. In addition to being the team's offensive focal point, the seventh-year star is usually called upon to guard the opposition's best players in the clutch. It's hardly breaking news, but he just makes the Jazz better.
Hayward's versatility on both sides of the ball is paramount to the team's success and his impact on the team has already been apparent.
In his 66 minutes on the floor this season, the Jazz have outscored opponents by 24 points. Meanwhile, the team's regular starting lineup with Hayward joining Hill, Rodney Hood, Derrick Favors and Rudy Gobert managed an offensive rating of 114.2 against the Knicks.
That same crew with Joe Johnson subbed in for Favors — a unit we'll likely see a lot of in the clutch this year — upped that mark to 126 points per 100 possessions and suffocated the opposition with a defensive rating of just over 60.
More from Purple and Blues
As good as Hayward's been, it was the team that he talked about following Monday's win in Philly—
"I think today speaks for our depth. I think it speaks to our inner drive a little bit. We have expectations for ourselves this year, and we realize what's at stake. We know that we have to take care of these games. Our defense gave us a huge boost. We got a lot of deflections, and we were able to get out and run. I think this was as big a win as Sunday was."
All of that is probably true, but don't be modest, Gord-o. You're kind of a big deal.
This article originally appeared on