Utah Jazz: Golden State Warriors Make Fun of Quin Snyder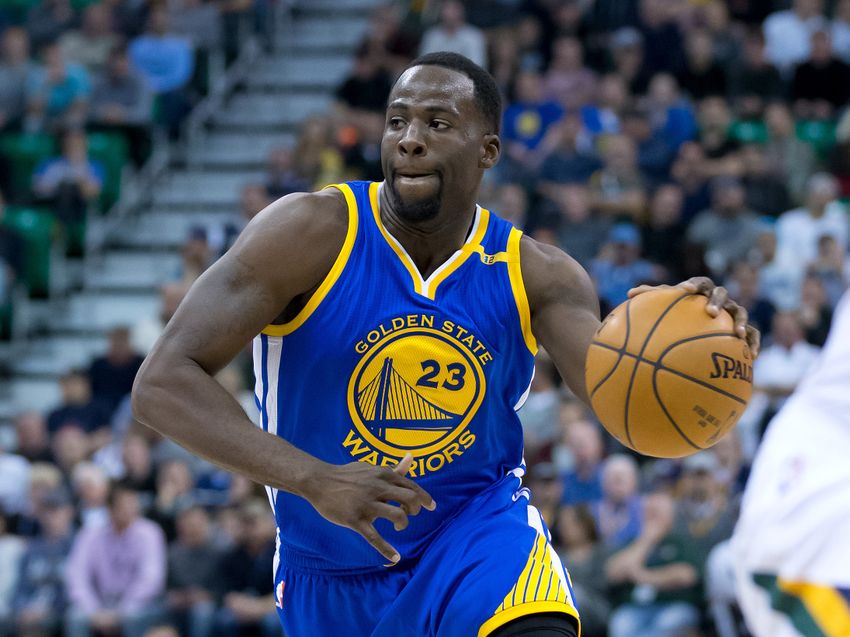 Per usual, the Golden State Warriors couldn't make it out of Salt Lake City after a game with the Utah Jazz without making themselves look bad.
So, I'm not going to mince words here. The Golden State Warriors are kind of annoying.
Not because they signed Kevin Durant over the summer; although I understand the backlash there, they're ultimately governed by the same salary rules as everyone else. Not because they just beat the Utah Jazz on Thursday; everyone saw that one coming with the Jazz missing four starters.
The big reason for the ire here is that, once again, the Warriors couldn't visit Salt Lake City without doing something to leave a bad impression.
With victory seemingly out of reach in the game's waning moments, Jazz coach Quin Snyder apparently stopped play a few too many times for Dubs big man Draymond Green's liking. After the game, Green relayed this story about some words given to Durant in order to calm him down after a (well-earned) technical foul–
"We were laughing that Quin Snyder kept calling timeouts. Like, bro, you're down 10 with six seconds left. It's kind of over my man. Let's just go to the restaurant, have a good dinner and just chill."
The fact that Green said this to Durant doesn't bother me. His decision to talk about it after the game is curious, though. Especially given the hubbub surrounding the Warriors' alleged disrespect following a game against the Jazz last season.
More than anything, it's the premise of his statement that I find hard to swallow. The Jazz are a young-ish team in a position to find some success for the first time in many years. If Snyder thinks something can be gained or taught to his players along the way by giving them a few extra seconds of game action, he should do it.
Maybe he was just giving his shorthanded team every chance to pull out a miracle after they worked so hard to make a game of it following a rough first quarter. In any event, most teams don't have the luxury of letting their minds drift toward thoughts of chilling at the restaurant while a game is happening.
More from Purple and Blues
Green is free to say whatever he wants and I respect the fact that he's willing to do so. That said, it's not a good look for him or the Warriors to cast aspersions on an opposing coach for doing his job.
It's just annoying.
This article originally appeared on