Utah Jazz: George Hill Enjoying New Role in Utah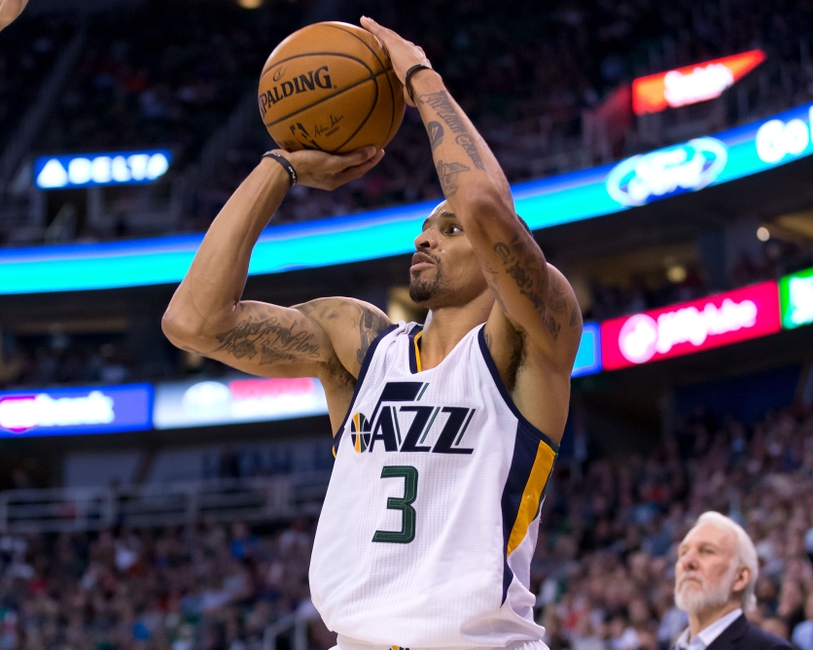 George Hill has thrived so far in his role with the Utah Jazz, and many are starting to take notice.
Many people were caught off guard by the three-team trade that sent George Hill to the Utah Jazz. While Utah got their missing link, a veteran point guard, Indiana was able to acquire Jeff Teague to help improve their desired high-tempo offense and Atlanta got younger, drafting Taurean Prince.
Of the three, so far the Jazz have appeared to have come away with the best part of the deal. It has been a perfect fit for George since day one. He is one of the better defensive guards in the league and brings experience to a team working hard to get back into the playoffs.
During an interview with Michael Scotto of Basketball Insiders, Hill discussed why he's enjoying his opportunity with the Jazz.
"I have the coach's green light to be aggressive and take shots," Hill said. "Not saying I didn't have the green light in Indy, so no disrespect to the coach there, but it's a little different. When I have the ball in my hands a lot more, I'm not in the corner a lot, just taking advantage of the opportunity that's given to me."
With the Pacers having so many weapons offensively last season, Hill wasn't one of the top scoring options. Coming into the NBA, George was known as an offensive player, averaging 21.5 PPG during his final season at IUPUI. However, he transitioned into more of a spot-up shooter with San Antonio and Indiana.
Nevertheless, he still is a talent offensively, and is putting it more on display with the Jazz. They are asking him to do a lot, and he has become extremely important to this team.
The Jazz, Pacers and Hawks all have to be happy with the trade. Utah got the point guard that they desperately needed, Indiana got Teague, who is a great fit in their new up-tempo style, and Atlanta handed the keys over to Dennis Schroder at point guard. Hill is in a great spot with Utah, and has said before that he would like to stay in Utah long term.
More from Purple and Blues
And as reports have surfaced of possible extension talks being in the works, Jazz fans should be ecstatic about the true possibility of that becoming a reality.
This article originally appeared on