Utah Jazz: Despite Slow Start, SLC Stars Making Strides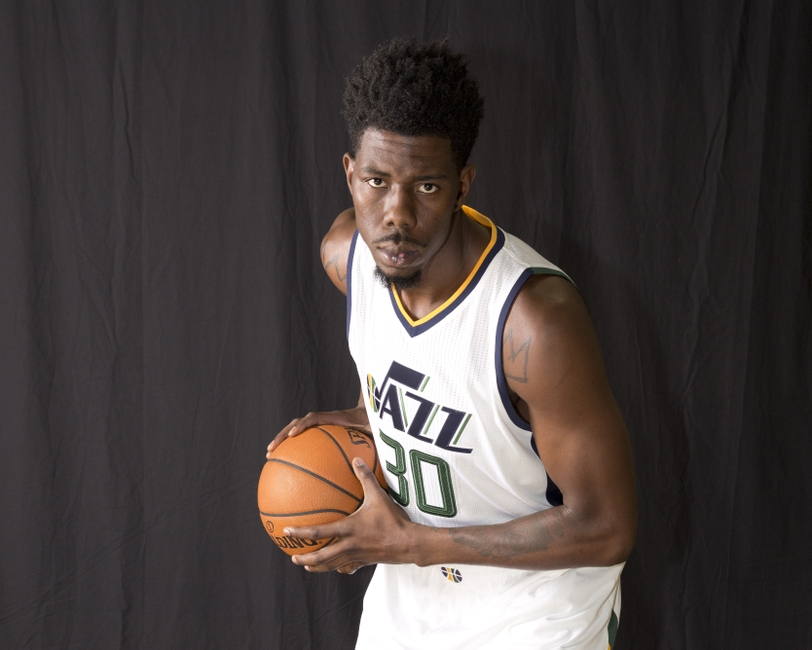 The Utah Jazz D-League affiliate Salt Lake City Stars are facing some challenges in their first year in the Beehive State, but good things are happening.
No more shuffling players back and forth between Salt Lake City and Boise, Idaho. The D-League affiliate of the Utah Jazz is now playing their ball in Utah as the Salt Lake City Stars. When it was announced last April, D-League president Malcolm Turner called the move "an example of the increased connectivity between NBA D-League teams and their NBA parent clubs."
Despite some on-court struggles for the Stars, that connectivity has been one of several bright spots for the team in the early season.
In terms of wins and losses, it's been a rough go for the team. The Stars failed to capture a win in their first five games this season. They also ranked dead last in the league in scoring (77.6 PPG), rebounding (36.0 RPG) and assists (13.6 APG) over that stretch.
However, they were also playing at a high level defensively. The Stars allowed 102.1 points per 100 possessions during their losing streak, which was the sixth lowest mark in the league. Overall, they allowed just 95.2 points per game. That was good for third best in the league.
Following the five-game losing streak to start the season, Game Six was a turning point for the squad. Playing in front of their largest crowd of the season — 1921 fans turned out after less than 900 were at their previous home game — the Stars erupted for a 129-100 win over the Texas Legends.
Former Jazzman Sundiata Gaines, 2016 second-round pick Marcus Paige and journeyman Jermaine Taylor led the way, hitting 13 of the team's 19 three-pointers in the game.
As something of a Jazz folk hero, Gaines' return to Utah is a feel-good story for the team. That said, through six games played, it's been big man Henry Sims who has consistently shined for the Stars. He's averaging 18.7 points and 7.2 rebounds per game, while shooting 58.3 percent from three (!!) and 77 percent from the line.
The Jazz roster is crowded and Jeff Withey has done some good things in limited minutes, but Sims could still be a factor on the main roster at some point.
Wins, losses and individual effort aside, the biggest thing for the Stars so far has to be that aforementioned connectivity. Thanks to the proximity between the Jazz and their affiliate, rookie Joel Bolomboy has been able to shoot back and forth with ease.
He's already participated in games and practices for both teams and should continue to do so all season. The extra time with the Stars should do wonders for his development as a young player.
That closeness also yields additional benefits. On Monday night, several Jazz players, including Boris Diaw, Rudy Gobert, George Hill, Joe Ingles, Joe Johnson, Trey Lyles and Raul Neto, as well as head coach Quin Snyder, used their night off to attend the game against the Oklahoma City Blue in support of Bolomboy and the Stars.
Said Snyder: "It says a lot about our group and how connected our group is. My hope is that continues and it begins to progress even more on the floor, but that's a coach looking at something. … It says a lot about Joel that the guys would think to do that and want to come support him."
More from Purple and Blues
"We just wanted to go out there and show support," Lyles added. "This is the first time we were home when they had a game, so we wanted to go watch them."
It's hard to say where the Stars will go from here. But despite some early bumps on the road, it's clear that a lot of good things are happening with Utah's D-League affiliate.
And Jazz basketball will ultimately be better for it.
This article originally appeared on