Utah Jazz: Boris Diaw Looks Good After Eight-Game Absence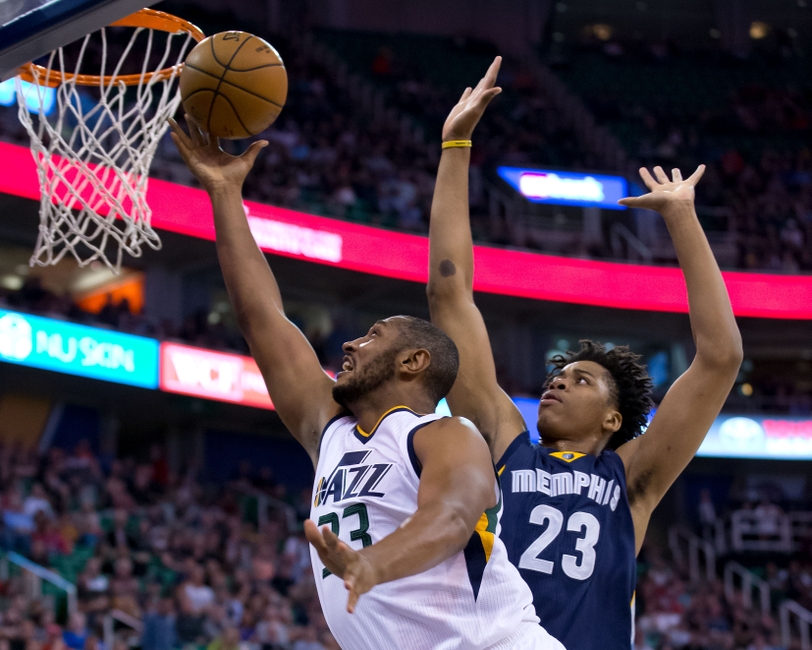 After missing eight straight games due to a lingering leg injury, Boris Diaw made a successful return in last night's loss to Memphis.
After appearing in the Utah Jazz's first three contests, a right leg bone contusion kept Boris Diaw sidelined for eight straight games. He played through the injury to begin the season, but it clearly affected his level of play as he struggled mightily, shooting a combined 1-11 throughout the first three games of the season.
Yet in his return to the court during last night's tough loss to Memphis, he looked much improved, scoring six points on 3-4 shooting. Diaw logged 21 minutes off the bench and the Jazz are going to need continued quality minutes from him, especially if Derrick Favors has to miss more time with his knee injury.
Thanks for all the messages. It's good to be back but I wish it was with a win. Let's get ready for Thursday. #takenote

— Boris Diaw (@theborisdiaw) November 15, 2016
Unfortunately, even at his best he may not be a sufficient replacement. Memphis ate the Jazz alive on the glass, and Diaw had a tough time grabbing rebounds in Monday's contest. He finished the night with just one rebound, which was the worst part of his game last night.
Nevertheless, Diaw is a perfect fit off the Jazz bench. He's such a crafty player down low and is capable of making perfect passes. When this team becomes fully healthy, and Diaw is more comfortable in the rotation, the rest of the league had better watch out.
Utah may have one of the best bench lineups in the entire league with Dante Exum, Alec Burks, Joe Johnson, Trey Lyles and Boris Diaw. It's a shame that this team just can't seem to stay healthy. In fact, the Utah Jazz haven't had a full roster available to them since December 2014.
More from Purple and Blues
While we wait patiently for the other guys to get healthy, it's great to see Boris back out there. He's so fun to watch, and Jazz fans are going to love this guy all season long. He plays hard, makes the right play and has loads of playoff experience.
It will be useful to have a guy like that in the locker room come playoff time assuming the Jazz make it as they are projected to. He was certainly an underrated pickup for the Jazz during the offseason and looked much more like the player Jazz fans expected in last night's defeat.
This article originally appeared on