Udonis Haslem didn't watch the Finals, says older black women love Pat Riley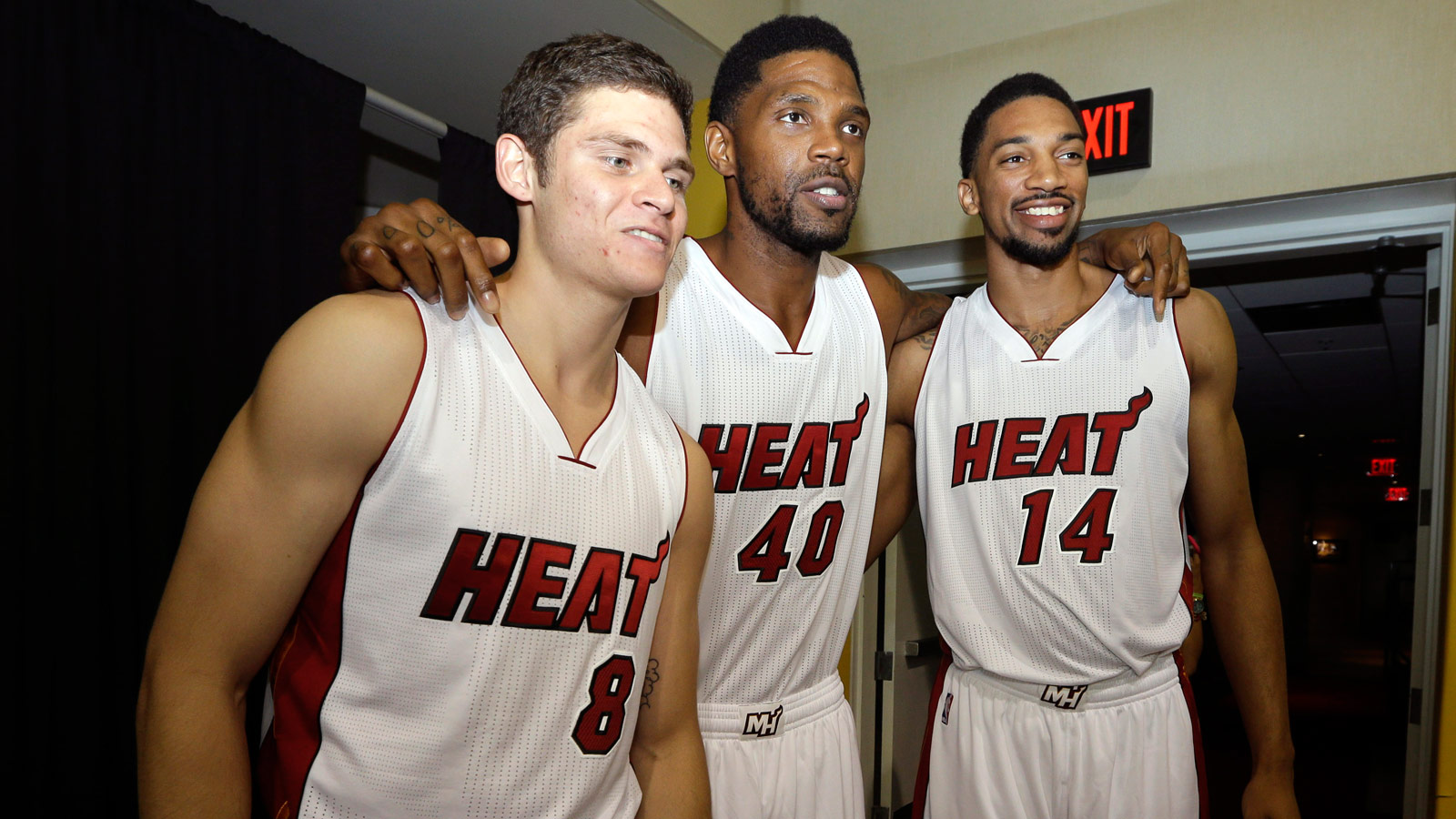 The quintessential Heat Lifer wasn't exactly glued to his television during this season's NBA Finals.
Miami Heat forward Udonis Haslem told the Kup and Crowder Show in Miami that while he'll always root for his former Heat teammates who joined LeBron James with the Cleveland Cavaliers, he didn't watch the Finals — except maybe for one game:
"I ain't watch that, man," Haslem said on the Kup and Crowder Show. "I might've watched one game. I know who wasn't playing — I know it wasn't us."
Again, with that said, Haslem clarified that he'd root for James Jones, Mike Miller and LeBron James because, "Those were some of the best teammates I ever had. I wouldn't give a damn if they went and played for Afghanistan or whatever."
The topic then shifted to the liquid cool that is Pat Riley. Is the Godfather really as suave and debonair as he seems to outsiders? Haslem confirmed as much with a story that hits a little close to home for the Heat forward:
"Pat's that cool, man," Haslem said. "I had to beat a couple of my aunties and all that off Pat to try to keep them away and let them know Pat's married. I don't know what it is about Pat Riley and older black women but they love Pat Riley, they love them some Pat Riley, boy."
And after agreeing to a deal with Dwyane Wade, bringing Goran Dragic and Luol Deng back, and drafting Justise Winslow a couple of weeks ago, Riley is more or less beloved by people of all ages, races, creeds and backgrounds. It's good to be the Godfather, as Udonis Haslem will attest.
(h/t CBS Miami)
Photo Credit: Lynne Sladky/AP