Troy Williams makes the Memphis Grizzlies; D.J. Stephens, others, released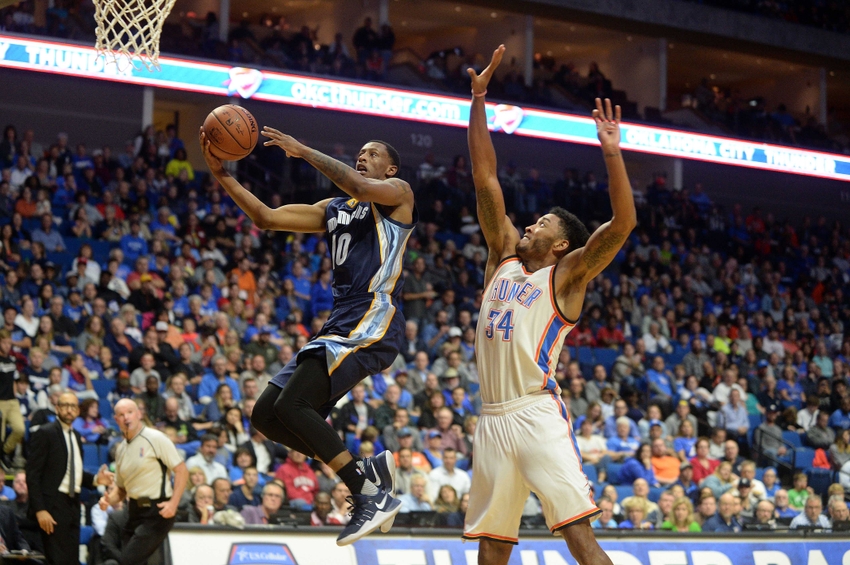 Training camp darling Troy Williams made on the roster. Oft-injured Jordan Adams and hometown hero D.J. Stephens were waived. Did the Memphis Grizzlies make a wise choice?
The Memphis Grizzlies have made their final cuts. Obvious cuts like Wayne Selden and recently-signed JaKarr Sampson are not on the final roster. However, not all the final roster decisions were easy. They had guys like Andrew Harrison and Jordan Adams on guaranteed contracts, but training camp invitees Troy Williams and D.J. Stephens were showing out. Memphis decided to let go of Stephens and keep Williams and Harrison. The roster, now, stands at 16 players. How will this move pay off for the Grizzlies? What moves will be made before opening night?
D.J. Stephens
D.J. Stephens has been a feel-good story for the city of Memphis. He's gone from being a walk-on at the University of Memphis to a legitimate NBA-caliber player.
Stephens has made some highlight-reel plays, but what really stands out is his versatility. Because of his 7'0″ wingspan and elite athleticism, he has the ability to guard positions 1-4.
Stephens averaged 9.0 points and a little over a steal a game on 25 percent shooting from 3. We may see Stephens on the Grizzlies at some point soon. However, Troy Williams was the obvious pick-up for this year's team. Best of luck for Stephens. There are plenty of NBA teams that would benefit tremendously from his skills.
Troy Williams
After a stellar preseason, Troy Williams is on the roster for opening night.
Tremendous story, Troy Williams was fantastic in preseason. 13 ppg, best +/- on the team, shot 52% FG and 42% 3PT. He's an NBA player. https://t.co/tmWJURhn2Y

— Peter Edmiston (@peteredmiston) October 22, 2016
Those numbers are nice for a role player off the bench, even a fourth option starter. As a undrafted rookie, those stats are juicy.
The Memphis Grizzlies made the right move keeping Williams. He may be the first test for Dave Fizdale, whose speciality is player development. His signing is a low-risk, high-reward move. If he doesn't pan out, he's just a end of the bench guy who hovers between the NBA and D-League. If he breaks out, the Grizzlies suddenly have a young guy with 3-and-D and stretch 4 potential, a seducing commodity in today's NBA.
What's next?
Due to the fact that the Grizzlies have 16 players, they must make a move in order to have the league maximum of 15.
Therefore, they will decide between the rookie point guard, Andrew Harrison, and oft-injured Jordan Adams.
Harrison has the size and shooting ability to play off the ball alongside another point guard. In addition, unlike his competition, he is available. Two reasons to keep him are Mike Conley's health and Wade Baldwin's readiness. If Conley goes down, all they have is Baldwin. In addition, if Baldwin isn't ready for NBA minutes, they may have to roll the dice with Harrison.
Adams is currently rehabbing from a knee procedure. Furthermore, his timetable is still unknown. The Grizzlies were very high on him after picking him with the 22nd pick in the 2014 draft. Because they passed on guys like Rodney Hood and Nikola Jokic, the Grizzlies might as well wait until he's healthy to see if they have a future piece.
If I were the Grizzlies front office, I'd keep Adams. In addition, if the backup point guard situation is rough, they could look to move someone (Brandan Wright?) for a solid back-up point guard.
No matter what happens with the final move, keeping Troy Williams was the right call for the Memphis Grizzlies.
More from Beale Street Bears
This article originally appeared on