Tribute to the Thaddiator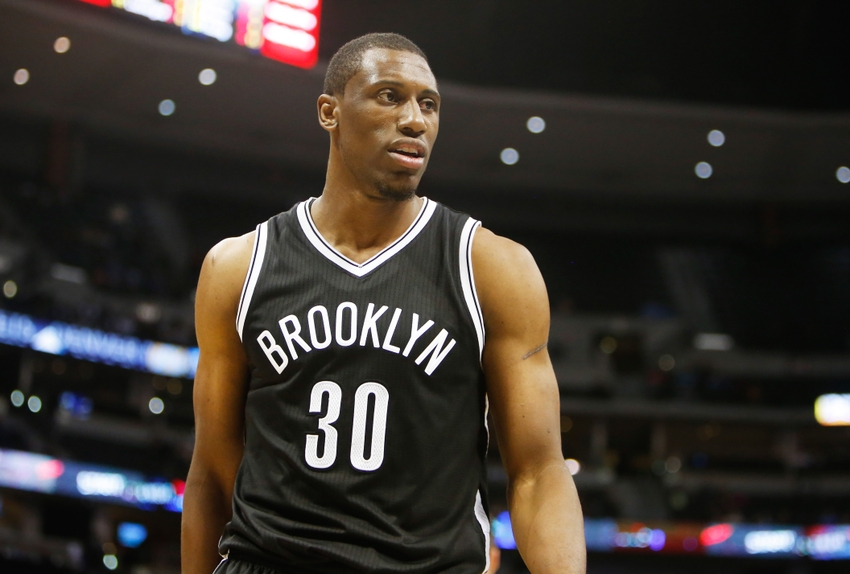 On February 19, 2015, Kevin Garnett waived his no-trade clause to send him home to Minnesota in exchange for Thaddeus Young. In what felt like no time, Thad would become a fan favorite and one of the most important players on the Brooklyn Nets.
Thaddeus Young (aka the Thaddiator), averaged 21.9 points and 7.9 rebounds in his first five games with the Brooklyn Nets. Young would go on to average 13.8 points,  5.9 rebounds and 1.5 steals for the rest of the 2014-2015 season after arriving in Brooklyn.
Want your voice heard? Join the Nothin' But Nets team!
Young's impact was felt  immediately. Not necessarily on the stat sheet but being the hustle player he is, he quickly earned himself the starting power forward spot. Then-coach Lionel Hollins even credited Deron Williams' post all-star game improvement to Thad.
"I think the trade for Thaddeus Young gives us a little more versatility, a little more quickness…" said Hollins.
More from Nothin' But Nets
Thad's hustle and quiet leadership by example was vital to the Nets down the stretch and into the 2015 playoffs. As an 8th seed, the Nets saw the 60-win Atlanta Hawks in round one. In game one, Young got a double-double, 15 points and 10 rebounds. Game two wasn't as kind to Young, scoring only two points and grabbing only five boards. The Thaddiator returned to form as the Nets returned to Brooklyn for game three with 18 points and 11 rebounds. Young came back down to earth for games four and five, barely scoring double digits and grabbing a combined 11 rebounds in both contests. The Hawks sent the Nets packing in game six of the 2015 playoffs, Thad scored seven points and grabbed six boards in what would be his last playoff game with the Nets.
Young opted out of his contract at the end of the season to re-sign with the Nets for $50 million over four years. During this offseason, Young and Nets centerpiece Brook Lopez actively tried to recruit superstars to help the Nets through what the organization was calling a bridge year. Thad also became the first Brooklyn Nets player to actually live in Brooklyn.
In what would be his only full season in Brooklyn, Young would average 15.1 points and 9 rebounds in 73 games. On February 3, 2016, almost a year after getting traded to Brooklyn, Young posted his 22nd double-double (16 points, 14 rebounds) of the season, which was a new single-season career-high vs the Pacers.
After a 21-win season, a regime change was inevitable. It was only a matter of time until someone, realistically Young or Lopez, was moved. Young fit the Sean Marks & Kenny Atkinson "Brooklyn Grit" culture the Nets are currently building.  However, in order to rebuild from the ashes of the Billy King era, a hustle player like Young carried value. Marks traded Young to the Indiana Pacers for the 20th overall pick in the 2016 draft. That pick turned into Caris LeVert, who has yet to see any playing time due to a foot injury suffered in college. If the Nets did not trade Young to the Pacers, it is safe to assume he would still have his starting spot next to Lopez.
Thaddeus Young averaged a respectable 14.7 points (50.9 percent shooting), 8.2 rebounds and 1.5 steals in 101 games for the Brooklyn Nets.
This article originally appeared on