Trevor Booker's Tenacity Making Impact on Young Nets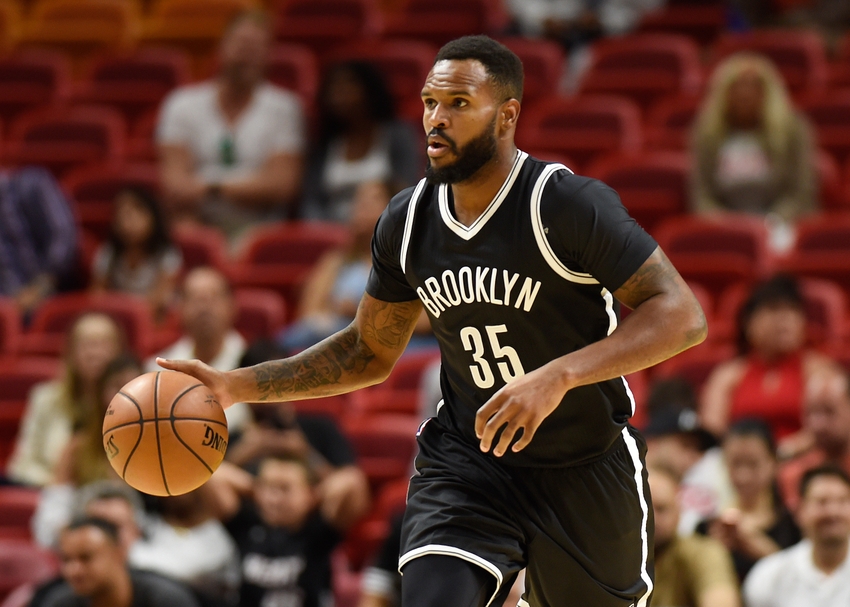 Trevor Booker has brought a new level of veteran intensity to Brooklyn Nets basketball, and the impact of his play is already rubbing off on his younger teammates.
It's only nine games into the season, but one thing is already clear about this Brooklyn Nets team: what it lacks in star power, it makes up in #BrooklynGrit.
Watch any Nets game for more than a few minutes, and one of the things that jumps out right away is the hard work and hustle play of Trevor Booker.
Want your voice heard? Join the Nothin' But Nets team!
Booker came over from the Utah Jazz after signing a two-year, $18 million deal this offseason and has attacked the Nets' starting power forward role with vigor. In roughly 27 minutes per game, he's averaging 10.2 points and 8.9 rebounds per game, but those stats are not enough to accurately measure his impact.  
Every night, Booker is flying all over the court, working hard on defense, and selling out for rebounds and loose balls. Teams always need someone willing to do the grunt work in order to win. Booker, currently averaging 1.9 screen assists per game, fits the bill perfectly. 
You can see his impact in the play of his younger Nets teammates as well. Rondae Hollis-Jefferson is a perfect example. The duo have formed a solid connection in the starting lineup as the two players always willing to do the dirty work. They've even dubbed themselves the "headband gang."
More from Nothin' But Nets
Booker's influence on Hollis-Jeffersons's play was on full display Saturday night against Phoenix. Hollis-Jefferson attacked the Suns' defense relentlessly, getting to the line 11 times and finishing with 20 points, 13 rebounds, four assists, a steal and a block. It was the kind of non-stop effort game the Nets' front office dreamed of when it acquired Hollis-Jefferson. 
Booker, the other half of the headband gang, had a similarly impressive performance. He took just 10 shots, but finished with 19 points, eight rebounds, four assists, and a block. He and Hollis-Jefferson tied for a team-high +17.
This Nets season, likely the first in a long rebuilding process, is about establishing a culture. Head coach Kenny Atkinson and general manager Sean Marks have made that abundantly clear. They want players who will work hard and try to get better every day.
Trevor Booker has been a fantastic addition that looks to already have advanced the Nets' timeline. His dramatic intensity is not only prevalent on the court when he's out there, but it's also noticeable in the play of his teammates.
This article originally appeared on