Trail Blazers Trade Asset Report: Important Dates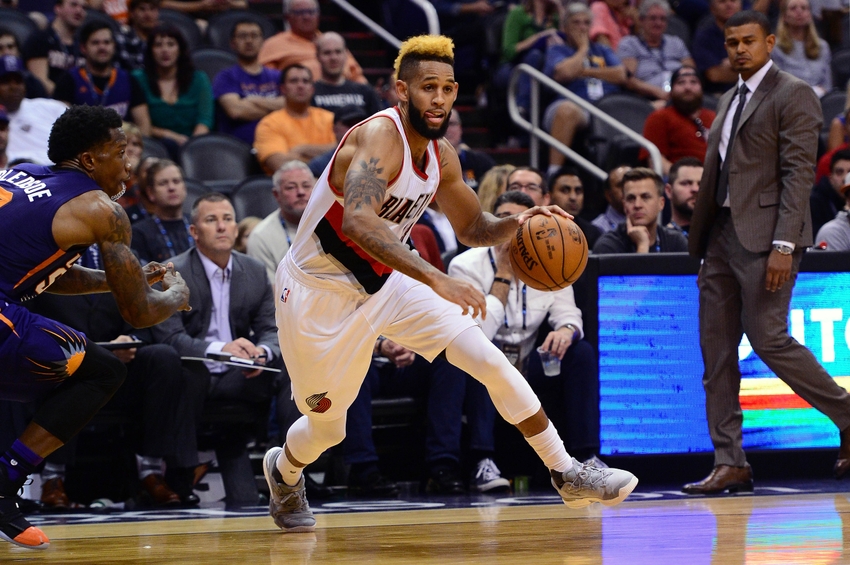 The Trail Blazers are off to a disappointing start with a massive payroll, which will likely lead to some interesting trade rumors before the deadline. Rip City Project looks at important dates for some of Portland's trade assets.
The Trail Blazers are nearly a quarter of the way through the season, and things haven't gone according to plan. Instead of building on a surprising playoff-run from last season, the team has regressed in several areas. Outside of the problems in the standings, the complications for the future payroll are immense.
General Manager Neil Olshey will likely have to do the impossible as the trade deadline approaches, as the Trail Blazers need to simultaneously cut salary and address the flaws on its roster. Before we dive into the potential deals that could be available for Portland, we must first look at what assets Olshey has at his disposal.
More from Rip City Project
The Trail Blazers made a series of moves over the summer that have serious consequences when it comes to trades. Several players have to hit certain dates before they can be traded, and certain salaries become huge obstacles when trying to find a trade partner. To further complicate Olshey's job, Portland will have to carefully match salaries to bring on players in most potential scenarios.
Let's now look at some important dates and implications for some of Portland's most talked about trade assets.
Allen Crabbe
Current Yearly Salary: 18.5 Million Dollars
Date Available for Trade: June 9, 2017
Portland's decision to match Brooklyn's offer to Crabbe is starting to look like a real problem. The former Cal standout is struggling to start the year, which makes his massive salary a real eyesore. Most GM's around the league will take his poor start with a grain of salt though, as he showed some serious improvement over the course of the 2015-16 season. Crabbe's tradability does improve after Jan. 14 though, as he can be traded (except to the Nets) if he consents to the deal. The veto power goes away after a year, but the trade-kicker in his contract will remain.
Evan Turner
Current Yearly Salary: 16.3 Million Dollars
Date Available for Trade: Dec. 14, 2016
Despite trending in the right direction recently, Turner's acclimation has been a rocky one. The Trail Blazers used what available money they had to lure him away from Boston before the money disappeared into extensions for returning players. Turner is a niche player with a large salary, so it is unclear what kind of market he has for other teams.
Meyers Leonard
Current Yearly Salary: 9.2 Million Dollars
Date Available for Trade: Jan. 14, 2017
Leonard has had an increased opportunity with Al-Farouq Aminu out, but he has done very little to impress with the added time on the court. His biggest asset is his ability to stretch the floor, but his current shooting numbers aren't doing his value any favors (.327 3P% at the time of writing). Leonard's relatively low cost under the new salary cap is probably his biggest positive at this point.
Maurice Harkless
Current Yearly Salary: 8.9 Million Dollars
Date Available for Trade: Jan. 14, 2017
Harkless might be the most attractive trade asset the Trail Blazers have outside of their dynamic backcourt. His salary suggests that he is a bench player, but he has shown that he is capable of being the third option in a potent offense. His age and salary should make him a keeper for Portland, but he could be moved for the right price.
Dates and information were gathered from ESPN.com
This article originally appeared on