Trail Blazers: Rip City Gets Close-Up Look at Coveted Trade Target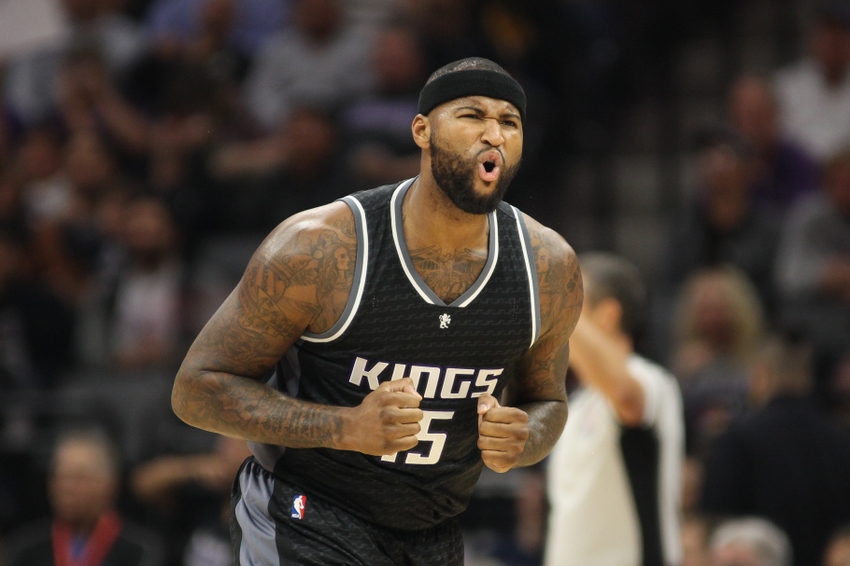 The Kings are in town to face the Trail Blazers, which will give fans a close-up look at DeMarcus Cousins once again.
The season is off to a decent start for the Trail Blazers, but there is clearly something missing when they face the elite teams in the Western Conference. There is a steep drop-off in scoring once you get past the production from Damian Lillard and C.J. McCollum, which has many fans clamoring for a trade. A name that makes sense (due to his apparent availability) is the Kings' dominant center, DeMarcus Cousins.
Sacramento's center has had tumultuous tenure since being drafted in the 2010 NBA Draft. Despite Cousins' often elite play, the Kings have never made it to the postseason with him on the roster. Something is clearly broken, which means that Vlade Divac (Kings exec.) could be looking to move him while his value is still high.
More from Rip City Project
Portland's lack of consistent post scoring makes him an obvious target for Rip City fans. Placing another dominant scorer in Terry Stotts' lineup would give the Trail Blazers a truly scary big three on paper. Having three defensively flawed players on the court at the same time might be a very different reality, but it would be extremely entertaining basketball to say the least.
Fantasizing about a Cousins trade is a fun day dream, but it would likely take some serious assets to pry him out of Sacramento. Neil Olshey (GM) would likely be reluctant to break up the current chemistry in the backcourt for a temperamental big man. A trade of this magnitude would require McCollum being shipped in the other direction.
Tonight provides Portland's fanbase with a close look at the player who many think could be the missing piece. Will he live up to expectations?
This article originally appeared on