Trail Blazers Review: Mason Plumlee's Top Performances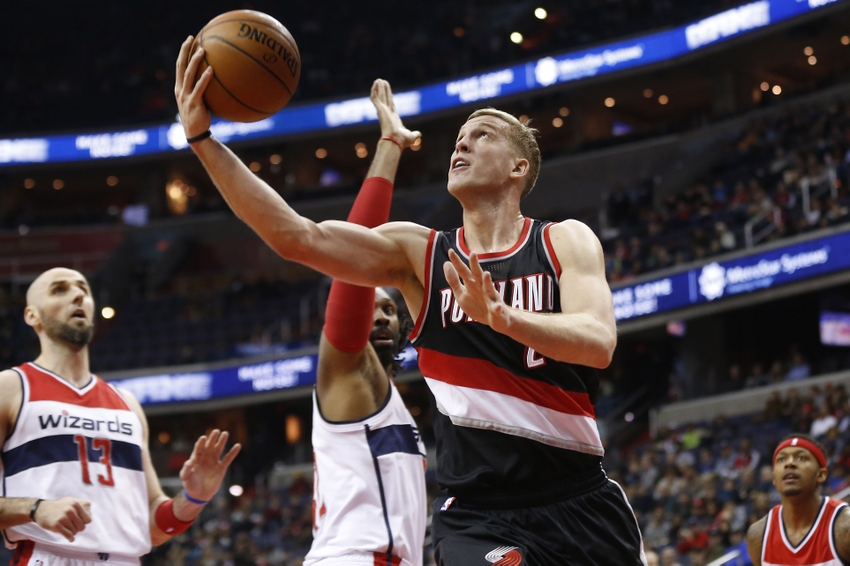 Trail Blazers Review: RCP takes a quick look at some of Mason Plumlee's best games from the 2015-2016 season
Mason Plumlee – C
2015-16 Stats: 9.1 PPG / 7.7 RPG / 2.8 APG / .516 FG%
Unless something changes, Mason Plumlee will be the starting center for the Trail Blazers again this season. Plumlee brings a diverse skill set that can nullify his weaknesses as a player. Plumlee is an excellent passer, solid rebounder and an athletic specimen. Unfortunately, his athleticism is not used properly on defense. Also, Plumlee has a limited low post game and range as a shooter.  
More from Rip City Project
However, there are times, such as the Clippers series mentioned below, that Plumlee's skill set take the Trail Blazers to a whole new level. Let's take a look at what Plumlee is capable of based on last year:
12/14/15 – Pelicans at Trail Blazers
Plumlee – 15 PTS / 13 REB / 6 AST/ 2 BLK
Plumlee showed up in a big way when matched up with superstar Anthony Davis. This game was back before Portland became the team that made the playoffs – back when they were well under .500. Plumlee displayed an all-around game to help the team pull out a much needed victory. More importantly for Plumlee, his free throw struggles of early season, and the prior season, were gone. He went 5-6 on this night and 6-6 the next game. Plumlee would later seal the Clippers series with a pair of clutch free throws.
Plumlee – 6 PTS / 21 REB / 9 AST
Portland entered a must-win situation after going down 2-0 in the first round of the NBA playoffs. The Clippers were hounding Damian Lillard and C.J. McCollum and forcing anyone else to shoot. DeAndre Jordan swatted anything remotely close to the rim. It really seemed like an early exit for the Trail Blazers.
Even before the injuries to Chris Paul and Blake Griffin, Plumlee turned the series around for the Trail Blazers. His passing ability at the top of the key forced Jordan out to guard him. Plumlee carved up the Clippers defense hitting cutters to the rim. I'm not saying the Portland would have beat the Clippers if Griffin and Paul didn't get hurt in game 4 – I'm saying the Blazers might have been swept without Plumlee opening things up.
As valuable as Plumlee looked in the Clippers series, he looked lost and outmatched against the Warriors. The Trail Blazers were truly at their best last season when Plumlee tallied assists and that should not change going forward. Although Portland added another playmaker who likes the ball in his hands, Evan Turner, the team is collectively unselfish enough to keep the ball moving. Performances with high rebound and high assist totals are what the Trail Blazers need from Plumlee going forward.
This article originally appeared on