Trail Blazers Preview: Kings travel to Portland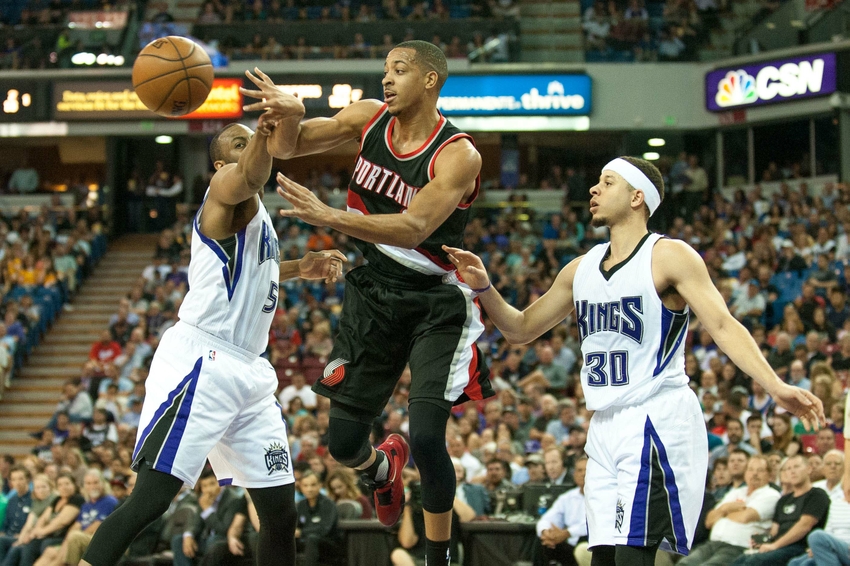 Damian Lillard and the Trail Blazers look to regain momentum against the Kings
After the Clippers game on November 8, which resulted in an 111-80 loss, the Trail Blazers are looking to rebuild confidence in themselves. In order to do that, they need to have a great shooting night like they did during their three-game win streak. Lillard is averaging 30 ppg right now, which is one of the best stat lines in the league. Trail Blazers fans will be relying on him to be better than his 1-10 shooting performance on Wednesday night.
What to Expect
Kings: DeMarcus Cousins averages 25ppg, 9rpg and shoots 48% from the field.  As long as the bigs can force him to take tough shots, make him feel uncomfortable around the rim, and force him to pass out – the Trail Blazers will have a shot to take him out of his game.  They also have to eliminate Rudy Gay's scoring threat and play tight on a resurgent Ty Lawson. There is also the possibility of Darren Collison putting a stamp on this contest.
More from Rip City Project
Trail Blazers: Damian Lillard is a frontrunner for the Most Valuable Player award.  He has been putting up huge numbers that have been incredible over the first nine games.  Lillard needs to regain his rhythm Friday night by getting hot early. He should also look to his backcourt-mate early, as they could possibly be the scariest guard tandem now that Kevin Durant has stolen some reps from the Splash Bros. Allen Crabbe coming off the bench has been huge for Terry Stotts, as he has been averaging around 30 minutes per game.  Crabbe is a great slasher to the rim and can make open shots when he sees one.
How to Follow
TV: CSNNW
Radio: 620 AM
Streaming: Sony's Playstation Vue, NBA League Pass (consult blackout restrictions)
Game tips off at 7:00 PM (PST).  Portland enters the game with a record of 5-4 and are 6th in the Western Conference, 2nd in the Pacific Division.
This article originally appeared on