Trail Blazers Potential Trade Targets: Kenneth Faried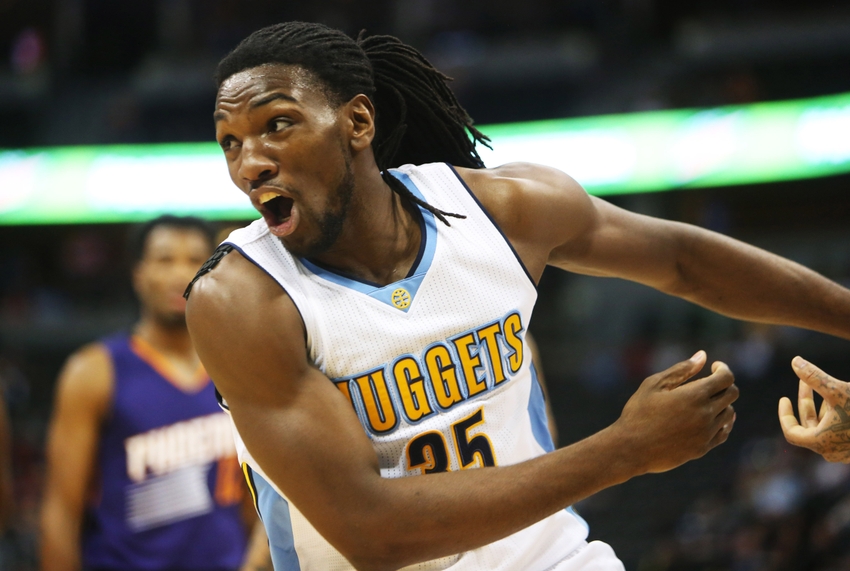 The Trail Blazers are struggling with effort on defense, which could lead to Portland exploring a possible trade for a high-motor player. Does Kenneth Faried qualify as an option?
The Trail Blazers are currently sitting below .500 with a bloated payroll and a flawed defense, which could trigger some interesting trade talk as the deadline approaches. Bolstering the defense will likely be GM Neil Olshey's number one priority, but adding a "hustle-player" could also remedy some of the issues plaguing Portland.
Kenneth Faried of the Nuggets has been linked to several trade rumors over the last year, so it is possible that he could be on the market once again. Denver has an abundance of young talent on its roster that is deserving of playing time, which could translate into them moving some of their veteran players. The asking price should reasonable -especially when you factor in some of Faried's limitations – but he could be effective inside coach Terry Stotts' scheme.
More from Rip City Project
Faried isn't a rim-protector, but he does have the quickness and motor to defend on the perimeter. Damian Lillard and C.J. McCollum are getting massacred on screens, but having a mobile power forward on the roster could help lessen the damage.
With two years remaining on his contract after this season, Faried is an attractive option for a Trail Blazers team that struggles to sign players in free agency. He is far from a complete solution, but his willingness to do the little things could help Portland's defense in a big way.
The Nuggets currently have cap space, so a lopsided trade could help the Trail Blazers shed some salary in the process. Olshey might be a little weary about negotiating another deal with Denver though, as the Arron Afflalo trade was a disaster.
This article originally appeared on