Trail Blazers Potential Trade Targets: Greg Monroe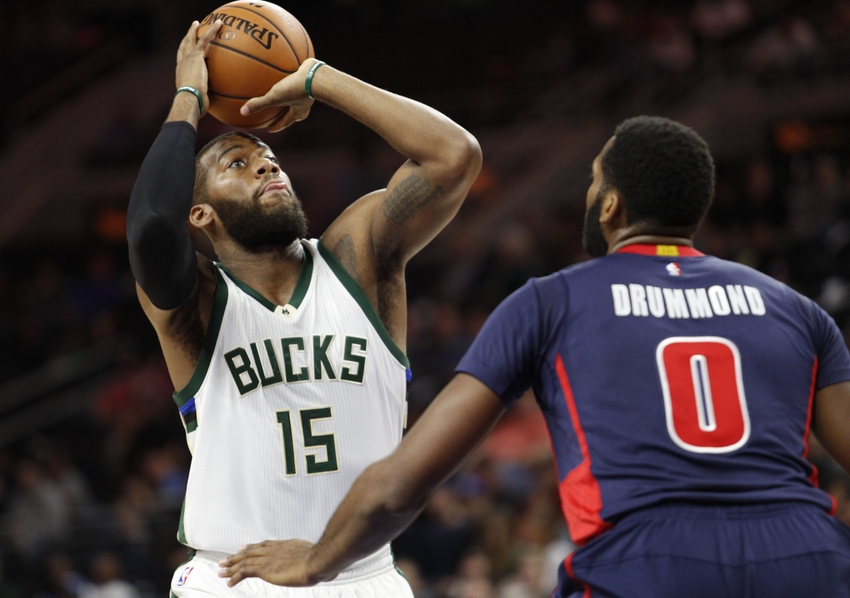 The Trail Blazers are suffering from poor interior play, which could lead to exploring a possible trade for a legit post player. Does Greg Monroe fit that description?
Things haven't gone according to plan for the Trail Blazers so far this season. Portland has stumbled out of the gate, which is evidenced by their 8-7 record. They currently rank in the bottom section of the league in defense and rebounding, which has many fans looking to potential trades to remedy the problem.
Al-Farouq Aminu is out for at least a few more weeks and Festus Ezeli has knee issues with no end in sight, so those factors alone open up the speculation-door for a trade that could bring reinforcements to Portland. Unfortunately for fans of the Trail Blazers, this isn't a game of 2K, so trades require actual sacrifice. Many of Portland's assets have to hit deadlines later in the season before they can be moved, but the pursuit of Milwaukee's Greg Monroe might come at a cheaper price.
Is Monroe the answer to the Trail Blazers problems? No. Could he help provide post offense and give coach Terry Stotts another option in the paint? Yes.
More from Rip City Project
Monroe has clearly fallen out of favor with the Bucks, as he has only logged 17 minutes over the last four games combined. Milwaukee was unable to find a home for him over the summer, and they are probably willing to listen to any offer at this point. This level of desperation should translate into a trade that is bereft of major assets from the Trail Blazers.
This would give Portland a short-term fix with little implications for the future. Monroe has a player option on his contract next season, so it would be shocking to see him opt-in with all of the available money on the market. If the Trail Blazers stay patient, they could send Evan Turner to the Bucks for Monroe. The salaries match, and Jason Kidd has a tough time turning away oversized players with ball handling skills. If Turner continues to underperform, this potential trade would allow Olshey to hit the "reset-button" on a costly free agent decision.
It is still early, but several trade rumors will likely include the Trail Blazers if they continue to underwhelm. Given Monroe's obvious availability, a potential trade with the Bucks makes sense for both sides.
This article originally appeared on