Trail Blazers: Philly's Big Man Logjam Worth Monitoring?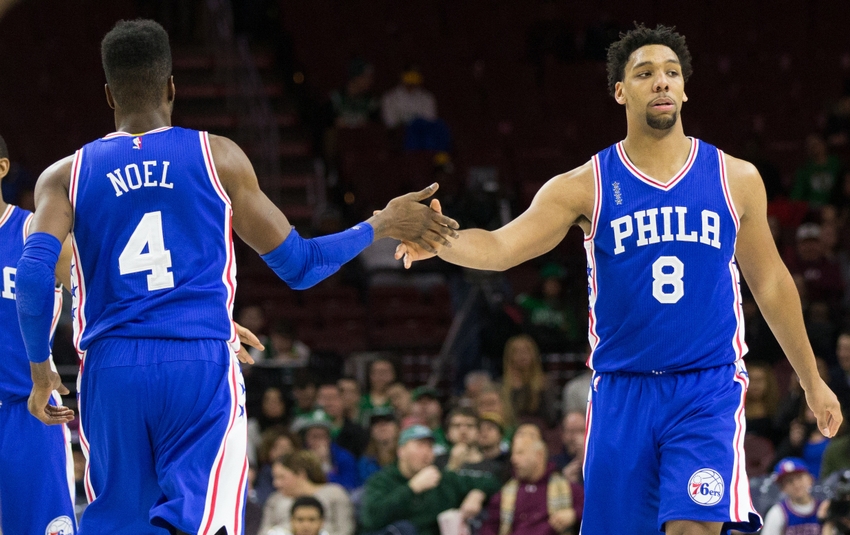 The Trail Blazers have injury concerns and contract uncertainty at their center position, which makes exploring a future trade with the Sixers an intriguing option.
Nerlens Noel has recently raised concerns over Philadelphia's logjam at the center position, hinting that a future trade might be the only way the situation gets resolved. Just to be clear – the Trail Blazers haven't been linked to a potential deal with the Sixers, but Neil Olshey (Trail Blazers GM) has made finding a reliable center a priority in the last year. While a trade isn't imminent before the start of the season, Portland could be looking to make a deal closer to the trade deadline. Keeping an eye on Philadelphia's situation could make sense for Olshey.
More from Rip City Project
Festus Ezeli was brought in over the summer, but his old injury problems have followed him to Rip City. Finding a long-term solution at the center spot is still likely to be near the top of Portland's list. Mason Plumlee is ready to embark on his second season as the starter, but his future with the team is far from a sure thing. Plumlee will become a restricted free agent after this season, which could force the Trail Blazers to look into cheaper solutions.
The Sixers have three young centers worthy of playing time in Noel, Joel Embiid, and Jahlil Okafor. Noel makes the most sense as a potential fit due to his defensive prowess, but his contract future is just as uncertain as Plumlee's. Both Embiid and Okafor are under contract beyond the 2016-17 season, and they're on their rookie contracts. Neither of them are finished products, but Terry Stotts and his staff have proven themselves capable of maximizing a players potential.
Want your voice heard? Join the Rip City Project team!
It is unclear what Philadelphia would ask in return, but Portland owns the assets to make just about any trade work. It is possible that someone on the current roster falls out of favor by midseason, which could open up the chance that a solid asset is expendable. The Trail Blazers also have three first round draft picks in the next two drafts. The draft selections will like be in the later stages of the first round, which could diminish their value.
Portland's interest in another center is dependent on two things. The biggest of the two is tied to the health of Ezeli, while the other is tied to Plumlee's contract situation. Both circumstances could be squashed by the start of the season though. A successful recovery and a contract extension could quickly take the Trail Blazers off the buyers market for a big man.
This article originally appeared on