Trail Blazers Narrowly Defeat Jimmy Buter, Bulls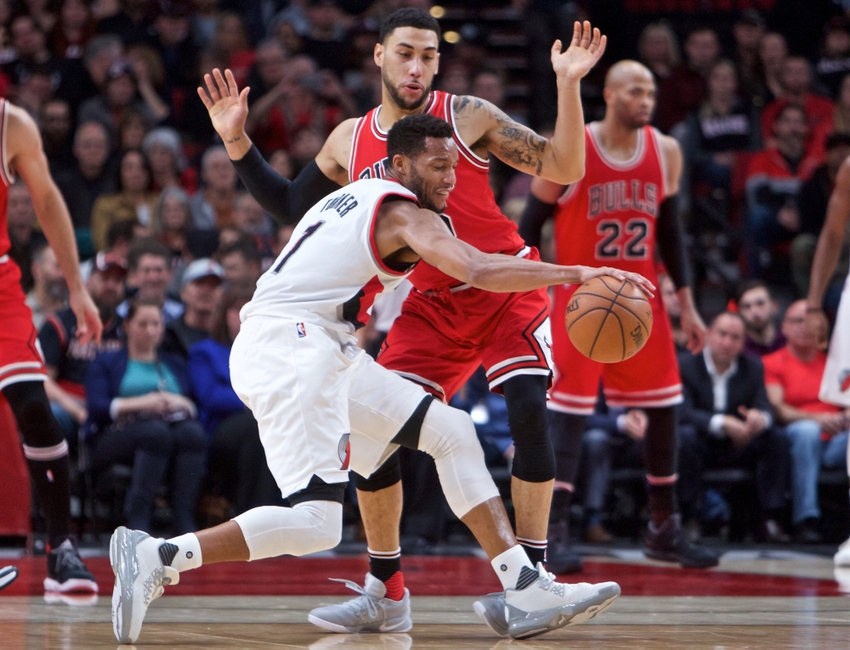 Trail Blazers narrowly defeat Bulls 112-110
The Trail Blazers got past the Bulls last night by just two points. It was a back and forth game the where each team had their moments of dominance. It was a fantastic game to watch as a fan. The Trail Blazers only had 4 players come off the bench as I hinted in my preview of this game, but this time it was Al-Farouq Aminu instead of Noah Vonleh. It was Aminu's first game back from a calf injury.
More from Rip City Project
Damian Lillard had a fantastic night for Portland last night. He had 30 points on 11-24 shooting and hitting 3 threes out of six. He was perfect from the line last night going 5-5. Portland also received a great night from CJ McCollum, who had 24 points, and Allen Crabbe with 17 points. Moe Harkless contributed 11 points while Evan Turner and Mason Plumlee each had 10 points.
Harkless was our leading rebounder with 8 rebounds while Lillard lead the team with 7 assists. A major difference in this game was the lack of turnovers. Over the 48 minutes, Portland only turned the ball over 9 times. The bench also continued their improved play as all had a positive plus or minus.
The Bulls were led by Dwyane Wade who had 34 points on 11-23 shooting. Jimmy Butler was right behind him with 26 points on 8-16 shooting. It was a fantastic matchup of guards for the Bulls against a Trail Blazers team with Lillard and McCollum. You knew it was going to be a good game on paper, much better than the last affair between these teams. It definitely showed up as it came down to the wire.
Next Game:
December 7, 2016
Portland Trail Blazers vs. Milwaukee Bucks
Radio: Rip City Radio 620
TV: CSNNWHD
The 12-10 Trail Blazers try to continue their road streak against the Greek Freak-led Bucks
This article originally appeared on