Trail Blazers' Inconsistency Has Rip City Awaiting Trade Deadline
Spencer Gordon/FanSided via Rip City Project

Fansided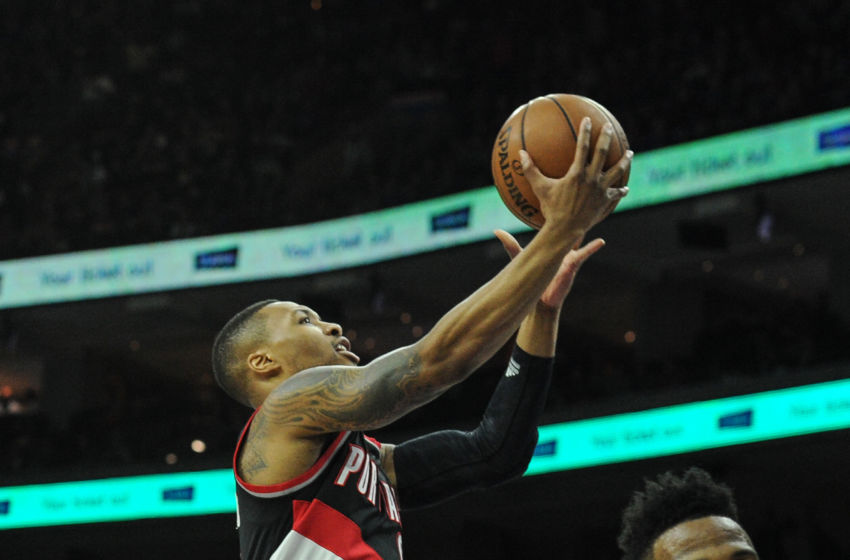 The Trail Blazers Just Aren't Playing Like the Team We Thought They Were
It wasn't just the heartbreaking loss in Philly, the Blazers over the last few games have just looked out of place. Save a crazy and unpredictable win against the Cavaliers recently, the team just isn't clicking or winning.
We've seem to be trying everything. In the Philadelphia loss, the Blazers experimented with a new starting lineup that put Al-Farouq Aminu and Maurice Harkless on the bench. Evan Turner and Noah Vonleh filled in the spots and the change seemed to disrupt the Sixers enough in the first half. However second half adjustments erased any momentum quickly and they cut the lead down quick.
With the experimentation of the lineup, it's obvious that coach Terry Stotts is frustrated with our roster. He's throwing darts at the wall and seeing what sticks, as all of the schemes that worked last year just aren't. I mean, we're paying Meyers Leonard 40 million dollars and he hasn't played meaningful minutes since 2016.
Interesting Take on Blazers Offense
Dwight James had an interesting post recently. He anonymously interviewed some NBA insiders for their own take on the Blazers troubles. The highlights stemmed from the Players getting paid so they relaxed, we just weren't as good because the West was down last year, unnecessary spending… you know, the usual.
However, the reason that stuck out to me was one source's take on "equal-opportunity shooters." Basically, the point is that the way the offense is run creates many open shots for everyone on the team. The problem is that the players on our team just aren't good enough for this type of offense.
Our offensive scheme very similar to the Warriors' offense, and it's the reason that Portland still has one of the best offenses in the league. However, the Blazers are incredibly random with their scoring. One night they're on and scoring close to 130 points, and another night their only at 90. When you have six all stars on your team like Golden State, you score consistently. Portland just isn't anywhere close.
We have players that could flourish as a true role player on other teams that operate differently than the Blazers. Despite the price tag for some of our players, there still is a market out there for a lot of them. As the deadline approaches, Rip City will just need to observe which teams begin to open themselves up to offers. Whoever does, expect Portland to inquire as this team just isn't going anywhere.
More from Rip City Project
This article originally appeared on