Trail Blazers Earn Revenge on the Suns – Clippers Next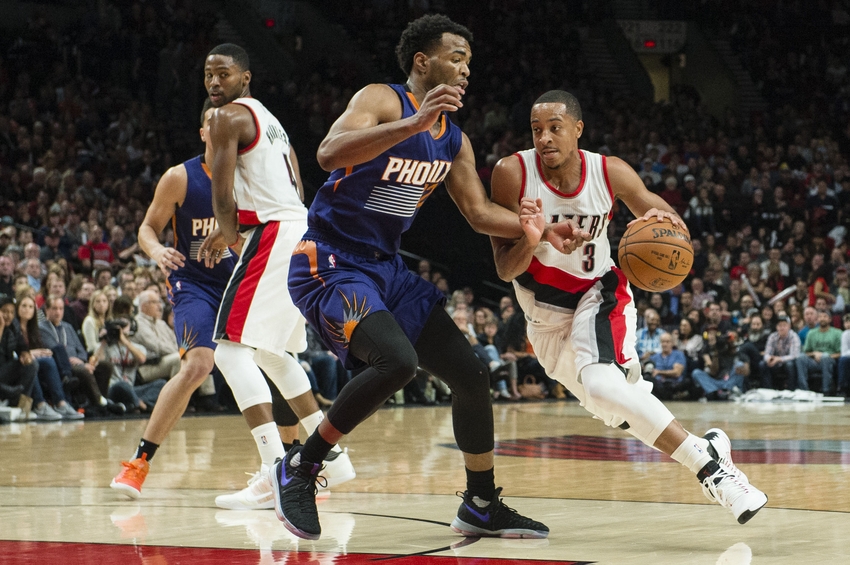 The Trail Blazers got their revenge on the Suns – Can they do the same in Los Angeles tonight?
In what was arguably the most notable event in America last night, Damian Lillard and CJ McCollum willed the Trail Blazers to a victory over the upstart Phoenix Suns. The dynamic duo scored 71 points on 23-41 shooting from the field and made clutch free throws down the stretch to put the Suns away. It was a revenge game of sorts after Eric Bledsoe hit a contested three-pointer to beat Portland in overtime last week.
Portland Trail Blazers vs. Phoenix Suns: How to Watch
Despite the Suns' poor record, it was not an easy victory for Portland. Late in the fourth quarter, Trail Blazers' fans surely had flashbacks to last week's heart-breaker. Bledsoe nearly brought the Suns back and forced overtime once again. The three guards (Bledsoe, Devin Booker and Brandon Knight) continue to be a thorn in Portland's side. Even though Phoenix may end up in the cellar of the Western Conference, the Suns' are a very tough match-up for the Trail Blazers.
Portland cannot relax after the victory: They travel to Los Angeles for their second match up with the Clippers tonight. The game will air on Comcast SportsNet and 620 AM for the radio play-by-play. Tip-off is set for 7:30pm. The Blazers turn right around and head back home for a game against the Sacramento Kings on Friday night.
The Clippers have been extremely impressive early in the season. Their 6-1 record's only blemish is a loss vs. the equally impressive Oklahoma City Thunder. If the Trail Blazers want to make it a four-game winning streak, the bench needs to step up. Portland's depth should be their biggest weapon. Instead, the Trail Blazers have heavily relied on Lillard's heroics.
More from Rip City Project
This article originally appeared on