Trail Blazers: Concerns Over Al-Farouq Aminu's Shooting Troubles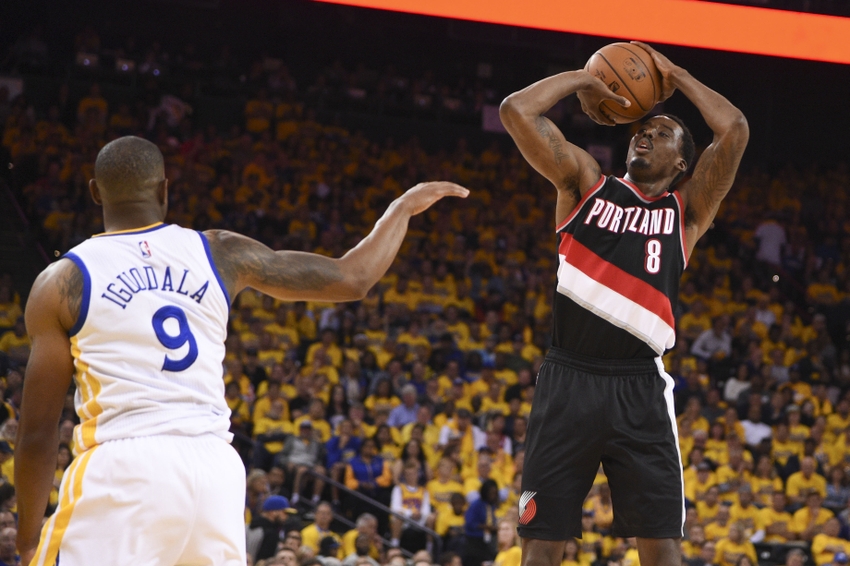 How alarmed should the Trail Blazers be in regards to Al-Farouq Aminu's lack of offense to start the season?
More from Rip City Project
The Trail Blazers have been stifled on the offensive end in their two contests against elite Western Conference teams (Clippers, Warriors) so far this season. In those games Portland has struggled to open up the court, which has lead to costly turnovers and forced shots. One player's struggles are beginning to rise above the rest, as Al-Farouq Aminu has had a truly horrific start to his 2016-17 campaign.
How bad is it? Aminu is currently shooting 15% from beyond the arc, which is a major problem when you consider that he has taken over half (69%) of all his shots from the three point line (stats courtesy of Basketball-Reference.com). His poor shooting from distance has torpedoed his FG%, which sits well below his career averages (24.1% to start the season).
Aminu's struggles have led to obvious frustrations for himself, and it has begun to have an adverse effect on his teammates ability to find high percentage looks. Taking an opposing post player out of the paint is one of the perks of having a power forward who can shoot, but the Trail Blazers have failed to do that through four games. If Aminu's struggles continue, expect for Damian Lillard and C.J. McCollum to consistently deal with large defenders in the paint.
Time to Panic?
It is only four games, which leaves Aminu plenty of time to recover from his awful start. His shooting numbers from last season where the best of his career, so a return to his baseline should be somewhat expected. Granted it is a small sample size, but he currently performing well below his worst statistical seasons. A return to his Dallas form (.274 3P%) is realistic, and would be welcomed at this point.
Patience is key right now, but this slow start could transition into Terry Stotts exploring other options in the starting lineup. A few strong performances from Aminu could turn this narrative around quickly, so there is no reason for the Trail Blazers to start making drastic changes to their rotations.
This article originally appeared on