Trail Blazers Coast Through Pacers 131-109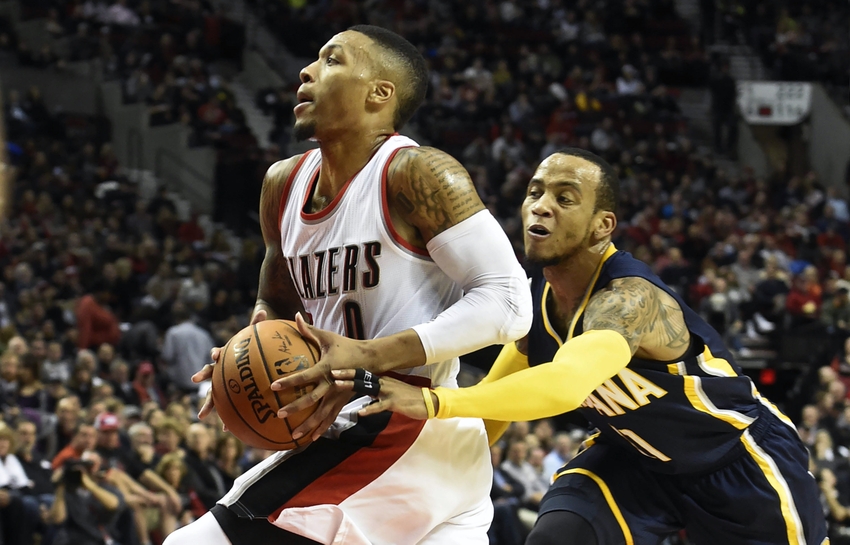 Trail Blazers defeat the Pacers 131-109
The Trail Blazers were fueled by Damian Lillard and Moe Harkless to a big win against the Pacers last night.  Lillard contributed 28 points on a 11-18 shooting night and Harkless contributed 23 points on a 9-14 shooting night for the Trail Blazers. Portland shot the ball marvelously at a rate of 54% from the field and went 91% from the foul line with 17 free throws made out of 19. The only Trail Blazer in the starting lineup to not get double digits was Ed Davis, who only contributed 2 points.
Blazers to Receive a Defensive Boost Soon with Aminu
The Portland bench played a big role too.  They were led by Myers Leonard, Evan Turner, and Allen Crabbe. Crabbe led the bench with 15 points, Turner with 13 points, and Leonard with 8 points. Davis and Plumlee led the team in rebounds with 9 a piece. Lillard was able to contribute on the court with his passes as he was able to dish out 10 assists.
The Trail Blazers were able to out-rebound the Pacers 40-32. Portland grabbed 26 defensive rebounds and 14 offensive rebounds. You know it is a great night for the Trail Blazers when they only have 6 turnovers with the starting lineup only having 3 total.  It was a truly impressive display of offense from the Trail Blazers to get back to .500.
The Pacers also had a good shooting night while shooting 50%.  Portland was able to force the Pacers to turn the ball over 9 more times than themselves at 15. Portland fouled more often than Indiana, which is a common theme this season, but the starting lineup all had a positive plus/minus. Not surprisingly, the Pacers starters all were negative on plus/minus. The Pacers were led by Jeff Teague with 25 points.
Next Game:
December 3, 2016
Miami Heat vs. Portland Trail Blazers
TV: CSNNWHD
Radio: Rip City Radio 620
The Trail Blazers look to push their record above .500 against the Heat.
Want your voice heard? Join the Rip City Project team!
More from Rip City Project
This article originally appeared on