Trade Rumors: LA Clippers express interest in getting Danilo Gallinari
Taylor Buckley/FanSided via Clipperholics

Fansided
As trade season peaks, you can expect the Clippers name to be floated around. They've been linked to the likes of Wilson Chandler and Carmelo Anthony. This time it's Danilo Gallinari.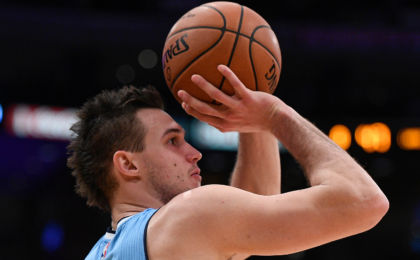 Its no secret, the Clippers have long needed, well really wanted, a 3 and D small forward. While many of us believe Prince Luc Mbah a Moute is a capable SF, the team is still exploring other options.
This weekend, Marc Stein reported that Denver may be looking to move their SF, Danilo Gallinari, because of concerns he may opt-out of his contract this summer. Stein also reported that both the Toronto Raptors and the LA Clippers are the two most likely destinations.
There aren't many other players in the NBA that would be more perfect for LA. Gallinari checks off all the boxes for the Clippers. He is capable three point shooter, he can play both forward spots, and he is a solid defender at both forward spots.
He is averaging 17.2 points per game to go along with 4.9 rebounds.
Though he is currently out with a groin strain, expect the Clips to continue showing interest. It would be a risky move for the Clippers to trade for an injured player with depth being so vital while CP3 is out. While it may be a risky move for LA, it could be the move that would propel them to the Conference Finals and beyond.
Want your voice heard? Join the Clipperholics team!
This article originally appeared on