Toronto Raptors: Loss To Sacramento Kings Shows Lack Of Frontcourt Depth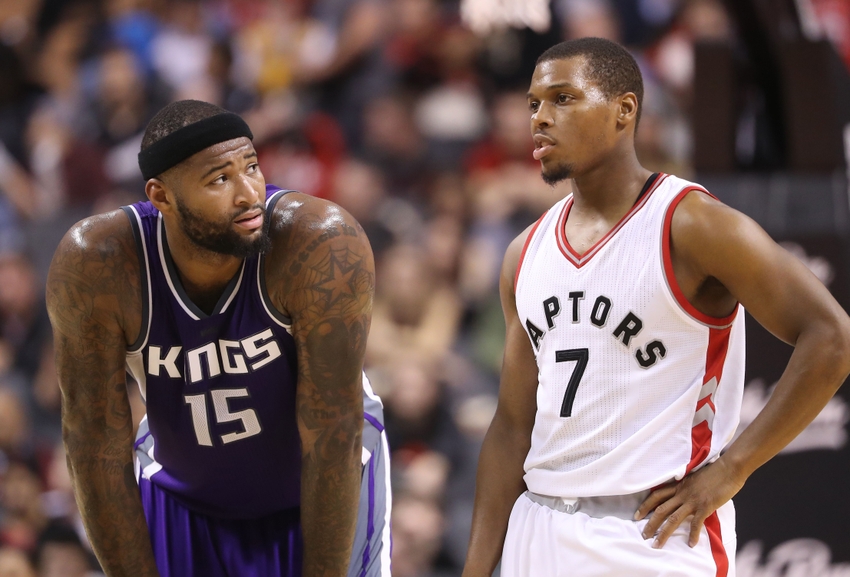 The Toronto Raptors still look like the second-best team in the Eastern Conference. But their lack of frontcourt depth is a cause for concern.
The Toronto Raptors should not have lost to the Sacramento Kings Sunday night. The Kings were on the second night of a back-to-back and even though Toronto was without Jonas Valanciunas, it shouldn't have cost them the game.
While Jakob Poeltl and Pascal Siakam played admirably, the absence of frontcourt depth is a glaring flaw with this roster.
Valanciunas isn't expected to miss much time, as he was rested to help with a swollen knee. But the loss to the lowly Kings shows just how things could fall apart should he miss serious time.
The Raptors have had a fairly easy schedule to start the season. Their lone quality win came over the Detroit Pistons, who were without Reggie Jackson. It's hard to analyze if the team can get by giving their rookies serious minutes until they play more quality opposition.
But if the matchup against DeMarcus Cousins was any indicator, they may have tough times ahead.
Cousins got Poeltl in foul trouble early and the Kings' starting bigs outscored the rookies 35-16. Both rookies look fairly good on defense early in the season … for rookies. But the reality is that players are almost never effective as individual or team defenders in their rookie year.
Opponents are shooting 1.5 percent better than expected with Siakam as the primary defender to start the year. Poeltl has been even less effective, with opponents shooting 6.5 percent better than expected against him.
If everybody was healthy, the Raptors would still have defensive concerns. Both Valanciunas and Jared Sullinger have been ineffective to poor defenders to this point in their careers.
Patrick Patterson is an effective defender, but his struggles offensively make it tough to leave him out there right now. Patterson is shooting a horrid 28.9 percent from the floor and 15 percent from deep.
Those numbers will turn around and are likely just a shooting slump, but the fact remains that the Raptors do not have a two-way big they can count on.
When Toronto has the rookies out there, teams can execute a game plan similar to what the Kings did Sunday. Without needing to factor for the bigs offensively, the defense blitzed both DeMar DeRozan and Kyle Lowry in the pick and roll.
That helped hold DeRozan to a season-low 23 points and Lowry to just 15.
Being able to recognize what the defense is doing and make the necessary adjustments takes experience. Experience Toronto's rookies simply don't have.
Being able to recognize the double, execute a short-roll and then make a play with the ball for either themselves or others is necessary when the ball handler gets blitzed by the defense.
Toronto is talented enough to get through the season with the second seed in the East, despite these issues. But these are the sort of things that could sink a team in a playoff series. When you are scheming against the Raptors, their frontcourt is a glaring weakness.
They lack rim protection, pick and roll defense as well as depth and experience. If DeMar DeRozan has truly taken the leap into stardom, then the team must do everything possible to maximize his peak. Masai Ujiri must look to address some of these issues and add to their frontcourt depth.
Failure to address those issues will leave them more vulnerable come the playoffs.
This article originally appeared on