Raptors teammates joke about skinny Kyle Lowry: 'Evil twin'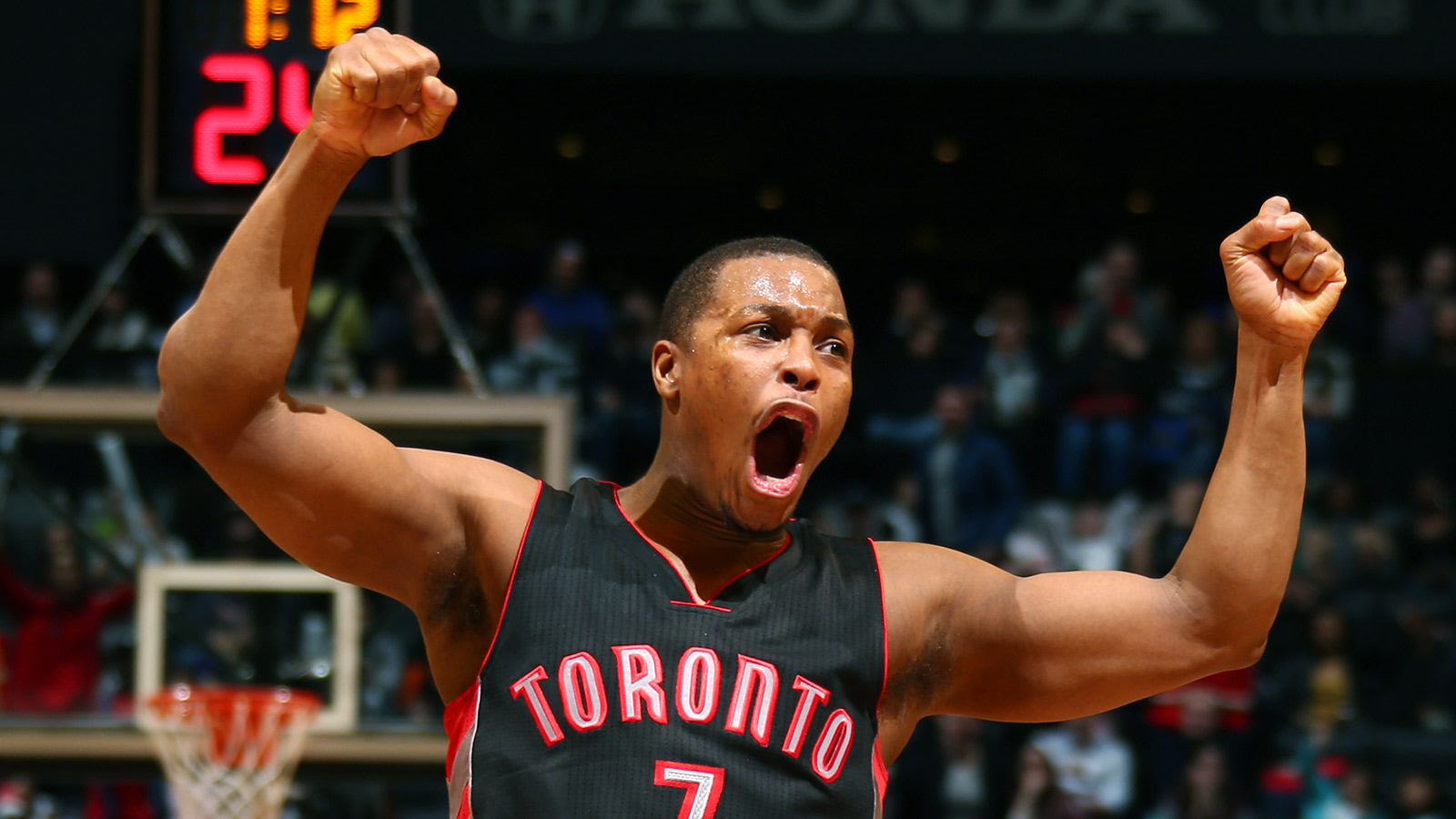 The 2015-16 season has officially started for the Toronto Raptors, with media day underway on Monday morning. And with the curtain pulled back on the new year, there's one thing that jumped out right away among the Raptors: point guard Kyle Lowry is looking kind of ripped.
It's great for the Raptors that Lowry is in such good shape, but his teammates weren't going to pass up an opportunity for a little team bonding at Lowry's expense, joking that the now-skinny point guard is "more aerodynamic" and that he looks like his evil twin brother:
If Lowry grows a mustache and twirls it at the ends, then the "evil twin" theory might need to be investigated.
Raptors media day. Many marveling at Kyle Lowry ' s weight loss pic.twitter.com/pxupjiOSiE

— Rachel Brady (@RBradyGlobe) September 28, 2015
Patterson saw that photo of skinny Lowry on the Internet and asked him if it was real Also said Lowry now looks like an "evil twin brother"

— James Herbert (@outsidethenba) September 28, 2015
DeRozan says skinny Kyle Lowry is "a lot more aerodynamic now."

— James Herbert (@outsidethenba) September 28, 2015
MORE NEWS:
Want stories delivered to you? Sign up for our NBA newsletters.