The NBA better get ready for the Raptors' 2-point guard attack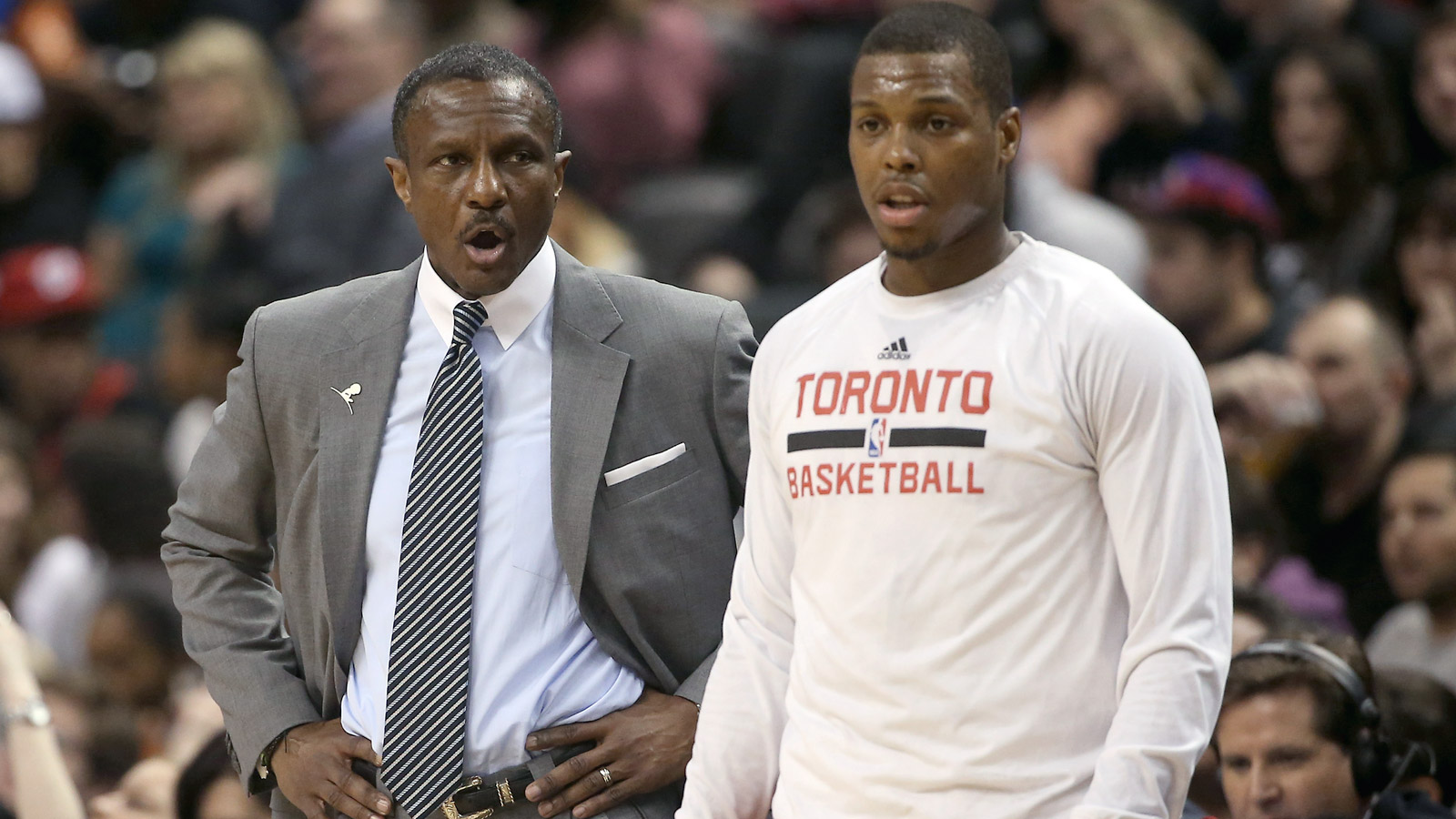 As much as it might have upset head coach Dwane Casey, the Toronto Raptors were a top-notch offensive team last year, while they struggled on the defensive end. And that discrepancy is something Casey is looking to rectify during training camp, as Toronto focuses on defensive improvement.
But don't let that focus fool you. Casey still wants his team to put the ball in the bucket. And according to Eric Koreen of the National Post, that could involve rolling out lineups that feature starting point guard Kyle Lowry alongside another ball handler:
The league is getting smaller, with more of a premium on creating and shooting. That should mean Lowry and (Corey) Joseph play together often, with (Delon) Wright sliding in as well, if he earns Casey's trust. (Wright has a long way to go on that front, particularly as a shooter.)
"I thought it hurt us somewhat last year when we had two small guards in when you are going against six-foot-six or six-foot-seven guards," Casey said. "But with Cory's size and Delon's size, I think that is a huge plus for us."
The problem for Toronto is that the Raptors' 2-point guard lineups were outscored in 2014-15. But that was before Toronto added size and speed on the perimeter. And the presence of DeMarre Carroll on the wing could give the Raptors more leeway defensively.
It's tough to see how all the pieces will fit right now. But Casey has a lot of talent and versatility with which to work.
MORE NEWS:
Want stories delivered to you? Sign up for our NBA newsletters.